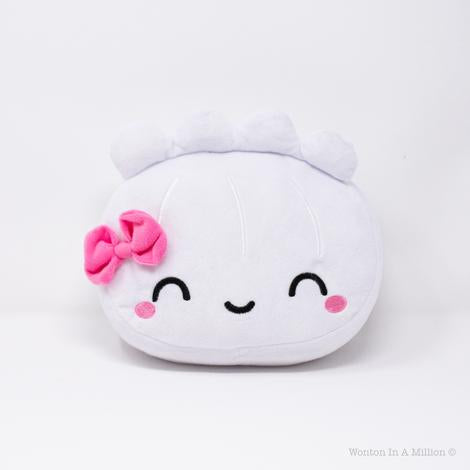 Steamie Hagao Dim Sum Plush Pillow
$25.00
Curl up with this soft, cushy Steamie Hagao (Shrimp Dumpling) pillow complete with a cute pink bow and a cute heart butt. Super soft yet fluffy - perfect to use as a nap pillow, to keep in the car, as decor for your couch, or to cuddle up with at night! A perfect gift for your dimsum-loving friend.

SPECIFICATIONS:
MATERIAL: Lining 100% Polyester
SIZE (STEAMIE): 7.25"H x 2.85"D x 8.75"W
NOTES: Hand wash ONLY and keep away from children.