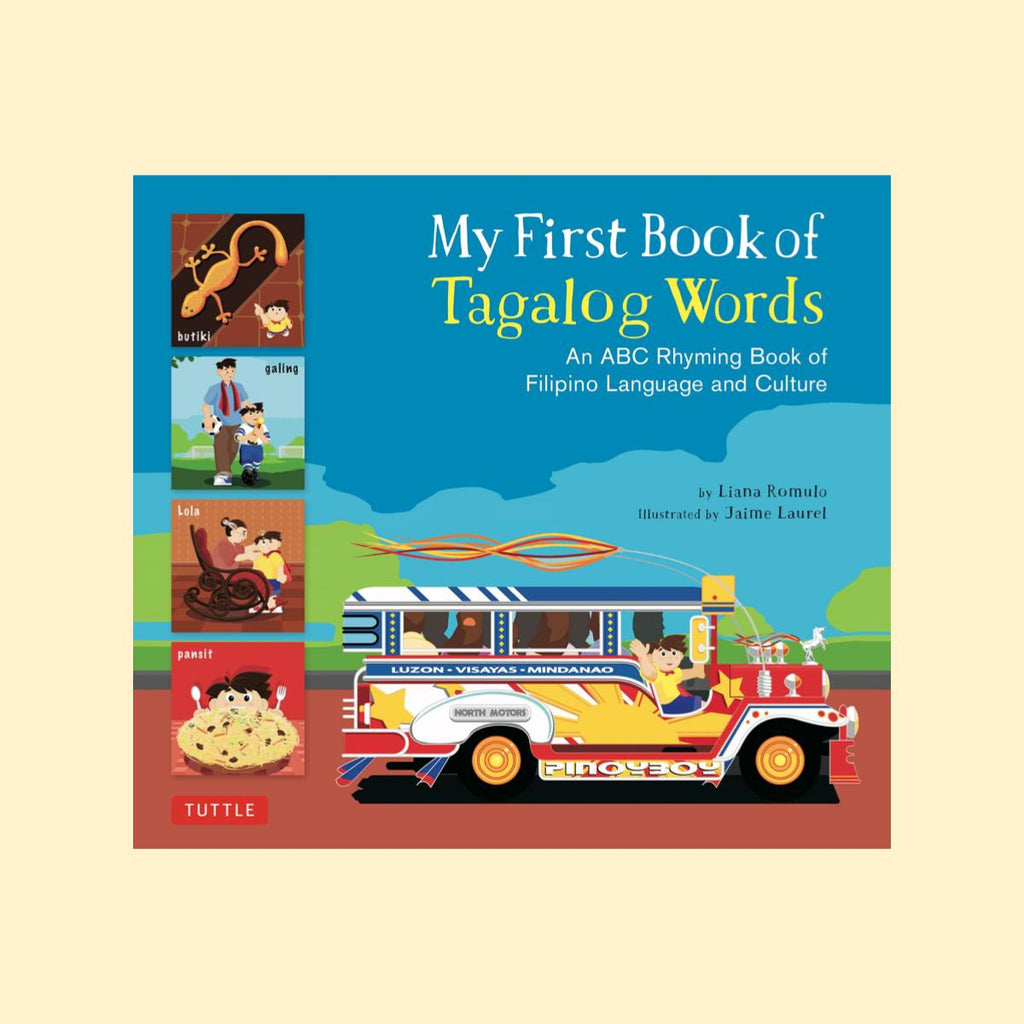 My First Book of Tagalog Words
$10.95
My First Book of Tagalog introduces children to the Tagalog language--also known as Filipino--the national language of the Philippines, which has been influenced by both Spanish and English.

Important everyday words in Filipino culture are presented in a playful and approachable ABC structure that makes learning fun and easy. Studies have shown that kids this age are developing language skills at a rapid rate--learning new words is a snap for them!

Hardcover

32 Pages
ISBN 9780804850148
View more from this series!