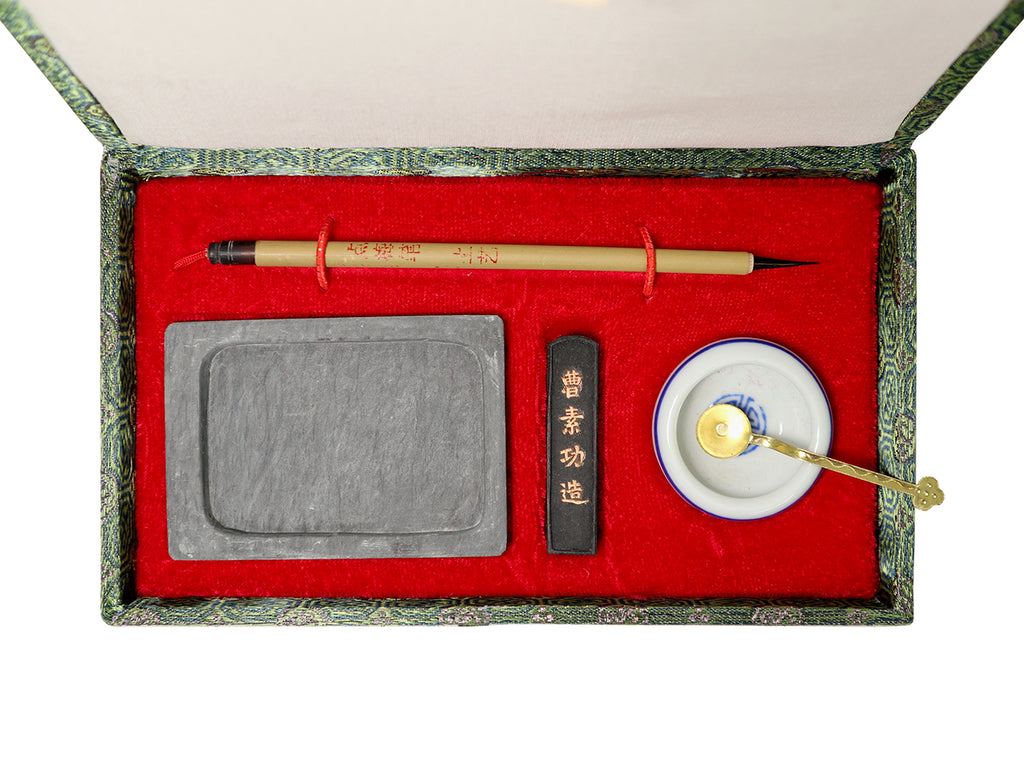 Calligraphy Set in Brocade Box
$16.50
Chinese calligraphy is one of the world's most beautiful art forms, and now you can try it too. This set allows you to mix your own ink using an ancient Chinese method. 
 Set includes:

1 extra fine brush (5")
Ink stick
Stone ink well
Porcelain water holder
Copper spoon
Box dimensions: 6.5 x 4 x 1.25 inches
Learn more about Chinese calligraphy.