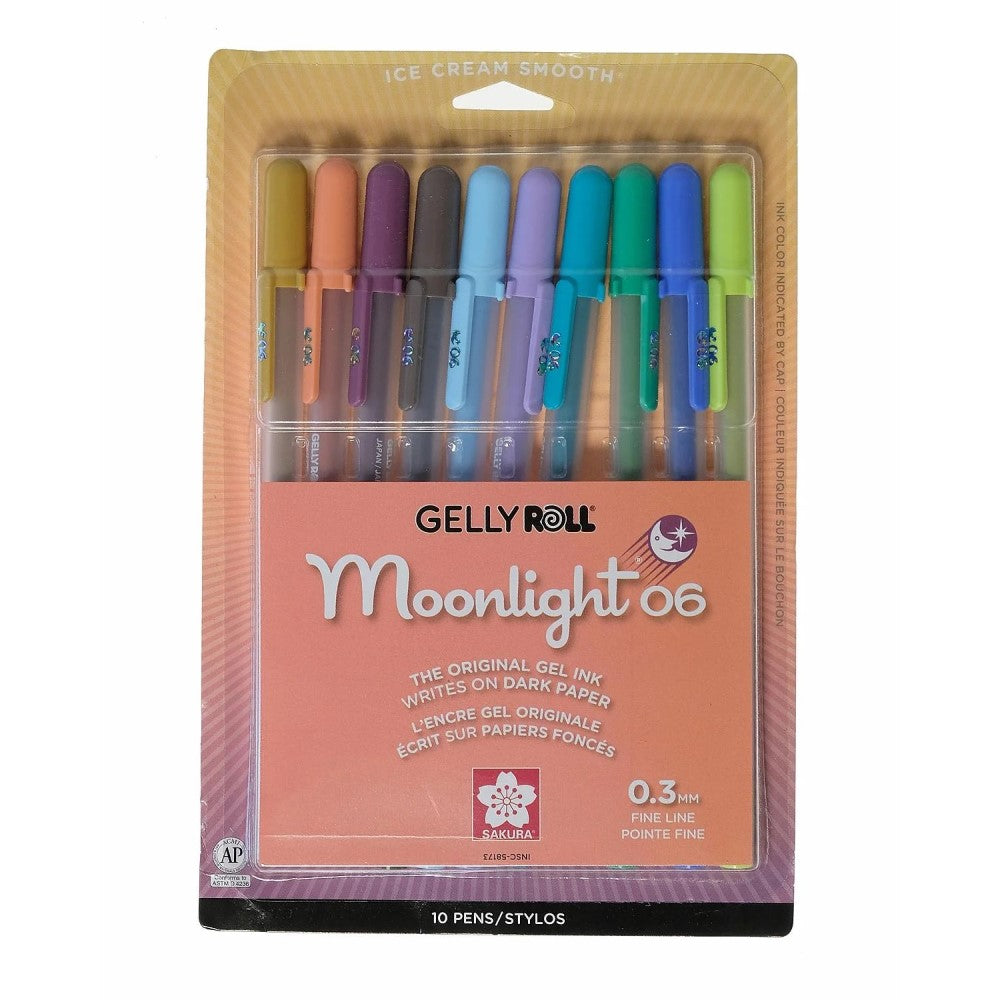 Sakura Gelly Roll Moonlight 06 Fine Tip - Pack of 10
$18.95
This is a set of 10 of the newest colors in the Gelly Roll Moonlight 06 line,
Gelly Roll Moonlight ink has the brightest, most striking color of the Gelly Roll line. Gelly Roll Moonlight ink comes in two forms, archival and fluorescent.
Archival ink is pigment based, waterproof, chemically stable, and fade resistant.
Fluorescent ink glows under a black light and can fade if exposed to direct sunlight.
Great for writing on dark and light paper.