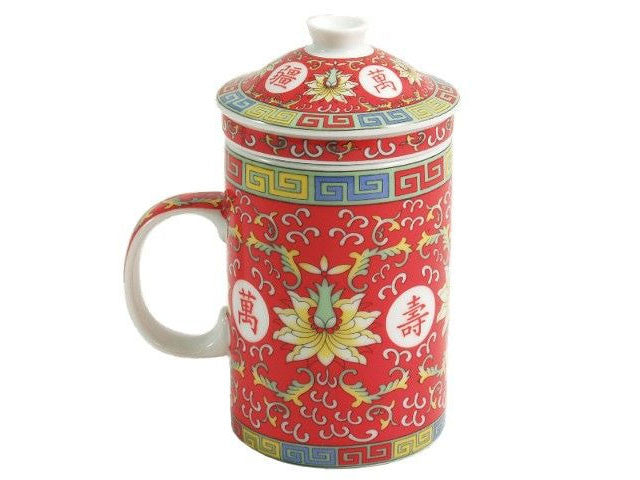 Longevity Mug with Infuser
$15.50
Item: CSU-10008/GGI-CUP047
The ceremony of tea drinking is an ancient practice in China and around Asia. The cups you drink from are just as important as the tea itself.
Beautifully decorated porcelain cups include a lid and a strainer to keep your tea fresh and warm.
Colors: Red    Size: 3 in. dia. x 6 in. h.