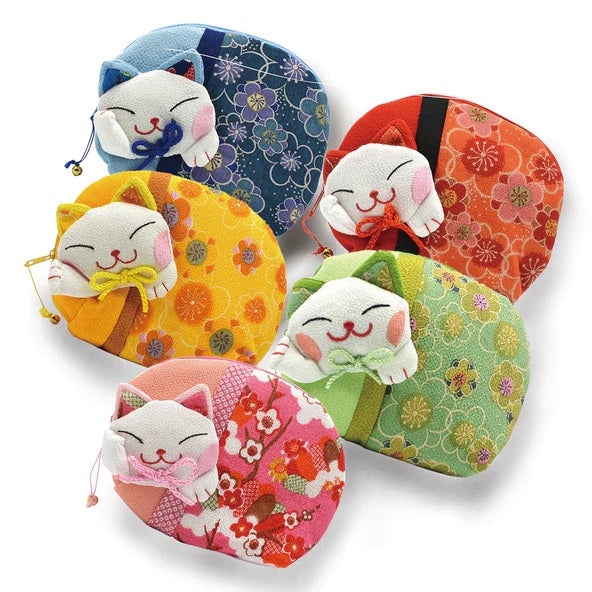 Lucky Cat Coin Purse
$14.50
The Lucky Cat is simply timeless - simply adorable - and one of the most celebrated images in Japanese culture. In Japan, the perpetually smiling cat is called the "Maneki Cat." Many stories and legends describe its origin, but all agree that the Maneki Cat is a symbol of protection and financial success. A perfectly-sized mini-purse - ideal for carrying change and other small items. Soft plus exterior with sturdy zipper.
Size: 6.7" x 5.1" x 2.2"
Available one will be sent.