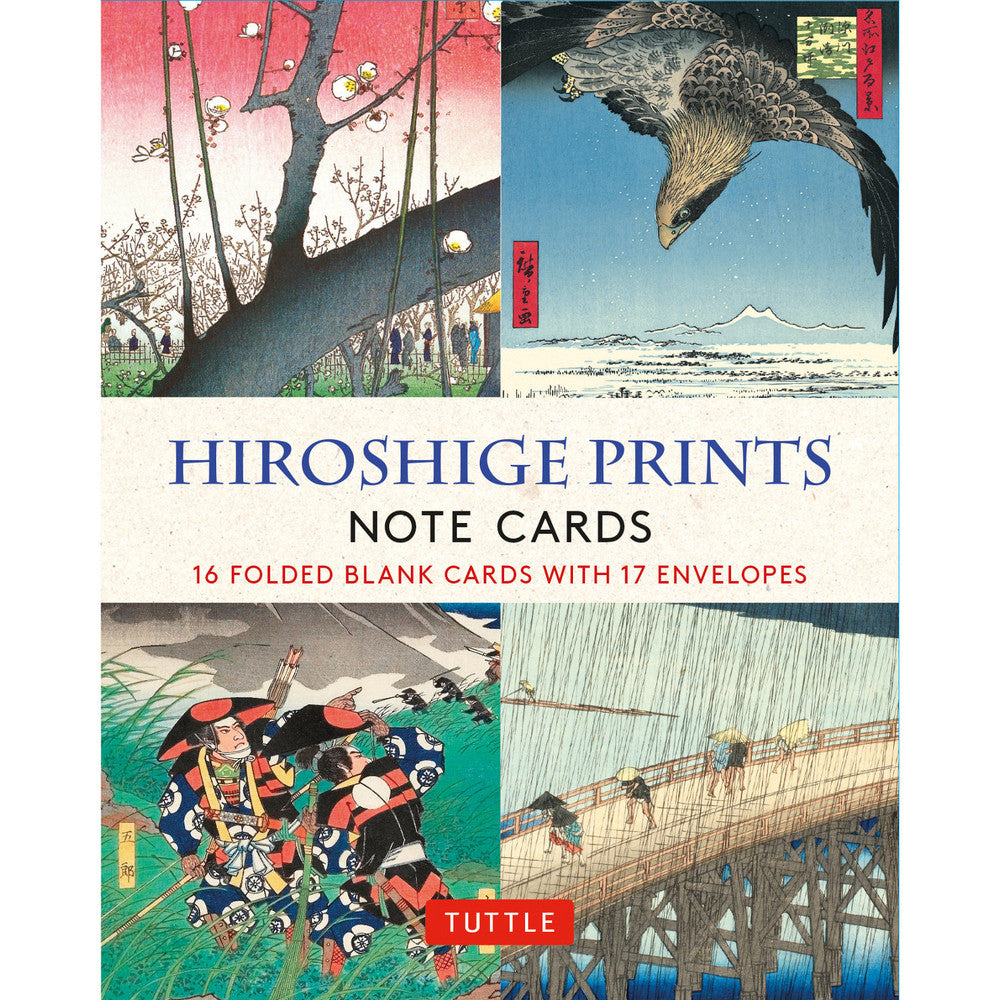 Note Cards: Hiroshige
$12.99
These beautiful note cards feature 16 woodblock prints by master artist Utagawa Hiroshige. With detailed scenes showcasing traditional life in Japan, receiving one of these cards will make your friends and family smile. Blank inside, these cards will convey a heartfelt message for any occasion.
This note card set includes:
16 folded blank note cards--3.75 x 4.5 inches (9.5 x 11.5 cm)
17 sealable envelopes (meet US Postal requirements for mailing with a standard stamp)
16 traditional woodblock prints by famed ukiyo-e artist Hiroshige Utagawa
Hiroshige was one of the most prominent ukiyo-e artists. He is best known for his series of prints The 53 Stations of the Tokaido (1832-1833). His influence was not limited to Japan. Hiroshige's work influenced Europe's Impressionists and Post-Impressionists, including Van Gogh, who copied two of his prints in oil paint.