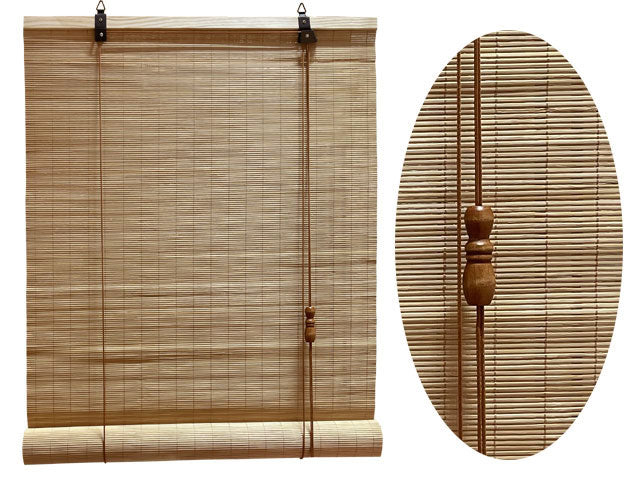 Fine Matchstick Bamboo Blinds - Brown Tone
$32.50
Item: WSS-AJ2013-BR
Fine Matchstick Bamboo Blinds with wooden pull handle.
Due to size and weight restrictions, all order with blinds are not qualified for  Free Shipping.   

For blind size 48" and above, there will be an additional $15 surcharge per order. The final shipping charge will be re-calculated and you will be notified.
Blind not in its original packaged condition will not be accepted for return.  A 20% restocking fee 
is subjected to any return.