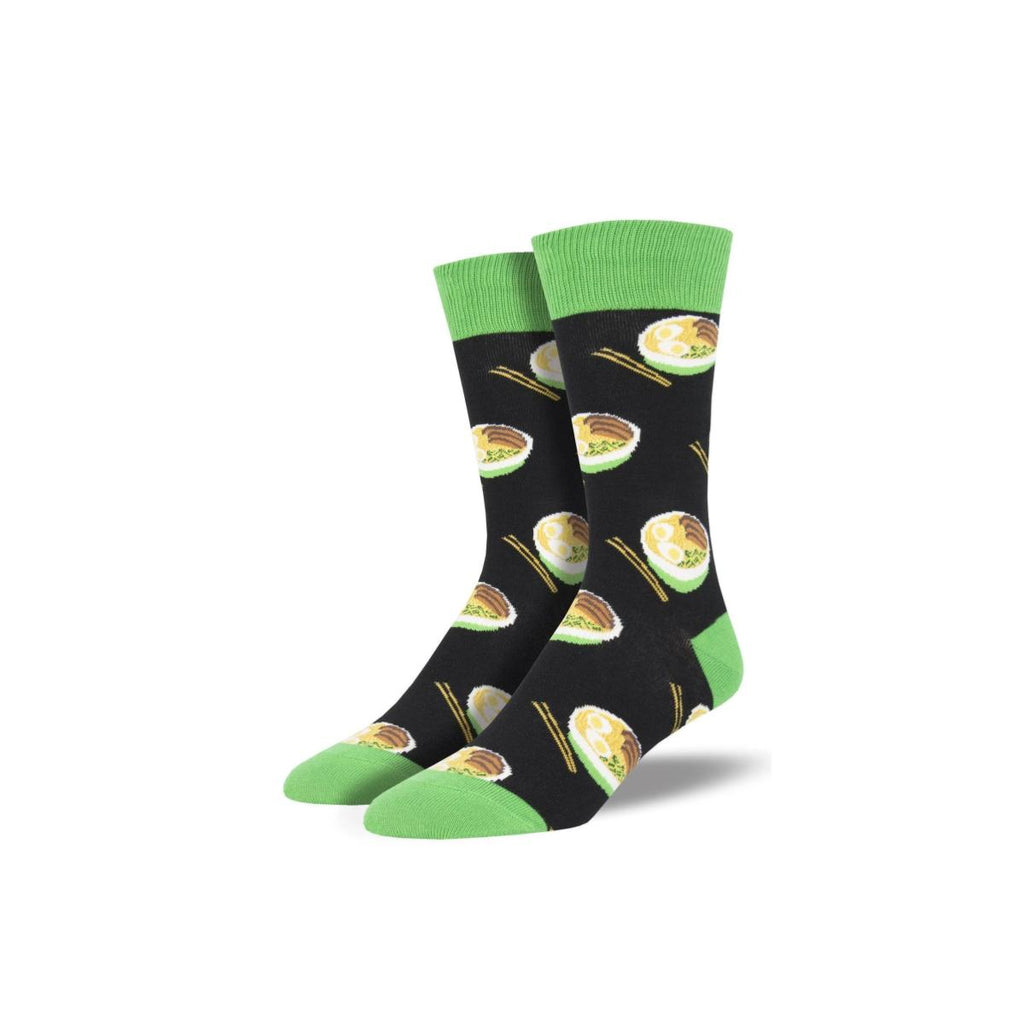 Use Your Noodle Novelty Socks
$12.99
Slurp up all this noodly goodness in the comfort of your own home. These socks are the best garnish for any outfit and sure to make your feet steam after a long day.
Men's Sock Size 10-13


Fits U.S. Women's Shoe Size 10.5-13 and Men's Shoe Size 7-12.5

Fiber Content: 70% Cotton, 27% Nylon, 3% Spandex

Color: Black
Check out more novelty socks!