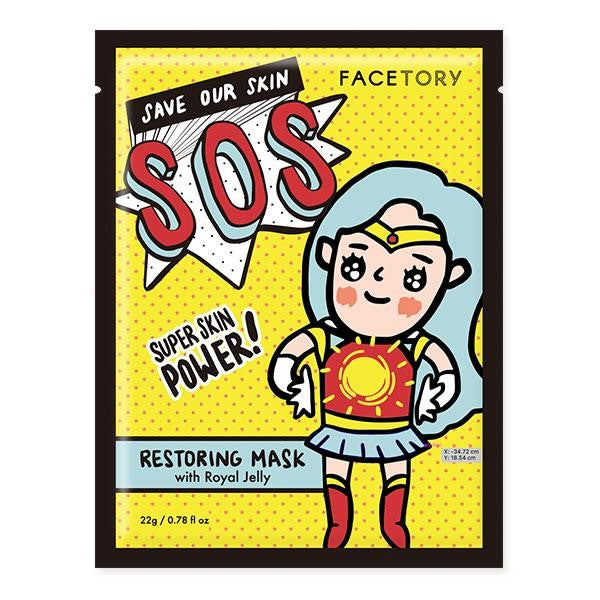 Say bye to stressed skin! SOS Restoring Mask with Royal Jelly is here to save the world of skincare, one complexion at a time. Leave your skin feeling smooth, clear, and dewy! The summertime calls for calming ingredients that will help your skin relax after being under the sun. This sheet mask is infused with gentle yet invigorating ingredients to help soothe, smooth, and protect.
Key Ingredients:
Royal Jelly: A great skin-protecting ingredient that helps lock in hydration.
Aloe Barbadensis Leaf Extract: helps soothe, smooth, and protect the skin.