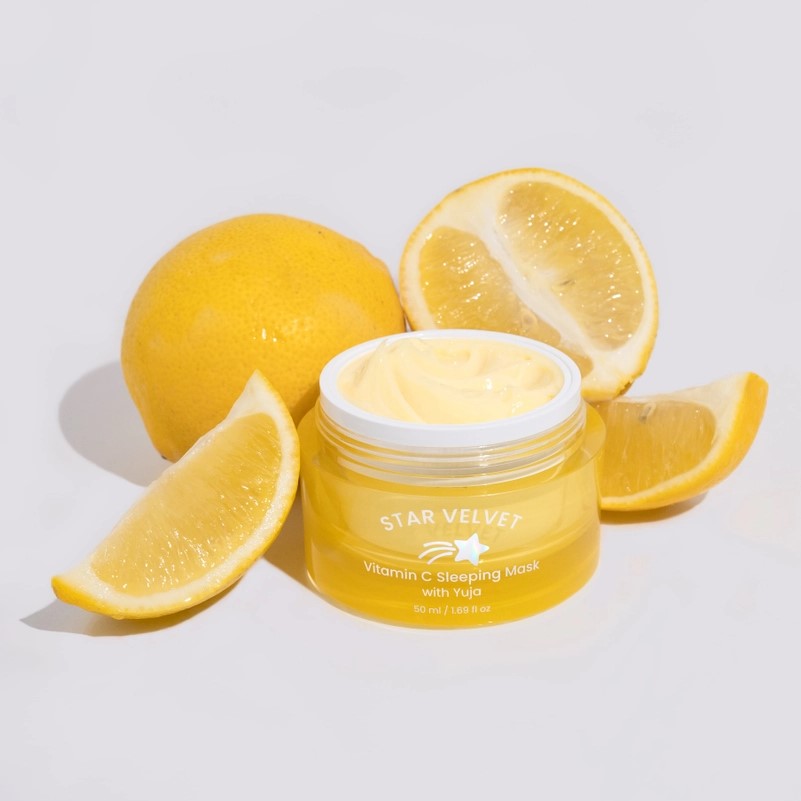 Star Velvet Vitamin C Sleeping Mask
$24.95
A brightening sleeping mask packed with Vitamin C to improve the appearance of dark spots, uneven tone, and dullness. This overnight moisturizer features a thick cream that smoothes over the skin and locks in moisture!
Sleeping Mask also includes a spatula to scoop out the product
Size: 50ml/ 1.69 fl
No artificial fragrance or parabens
No animal cruelty/testing

Made in South Korea
Key Ingredients:
Beta Carotene - An antioxidant that prevents premature skin aging and protects the skin from free radical damages.
Yuja Extract - A brightening ingredient that helps even out the complexion, minimizing the appearance of dark spots, dullness, and post-acne scars.
Vitamin Tree Fruit Extract (Sea buckthorn Fruit Extract) - An antioxidant that replenishes and softens the skin with vitamin E and C.