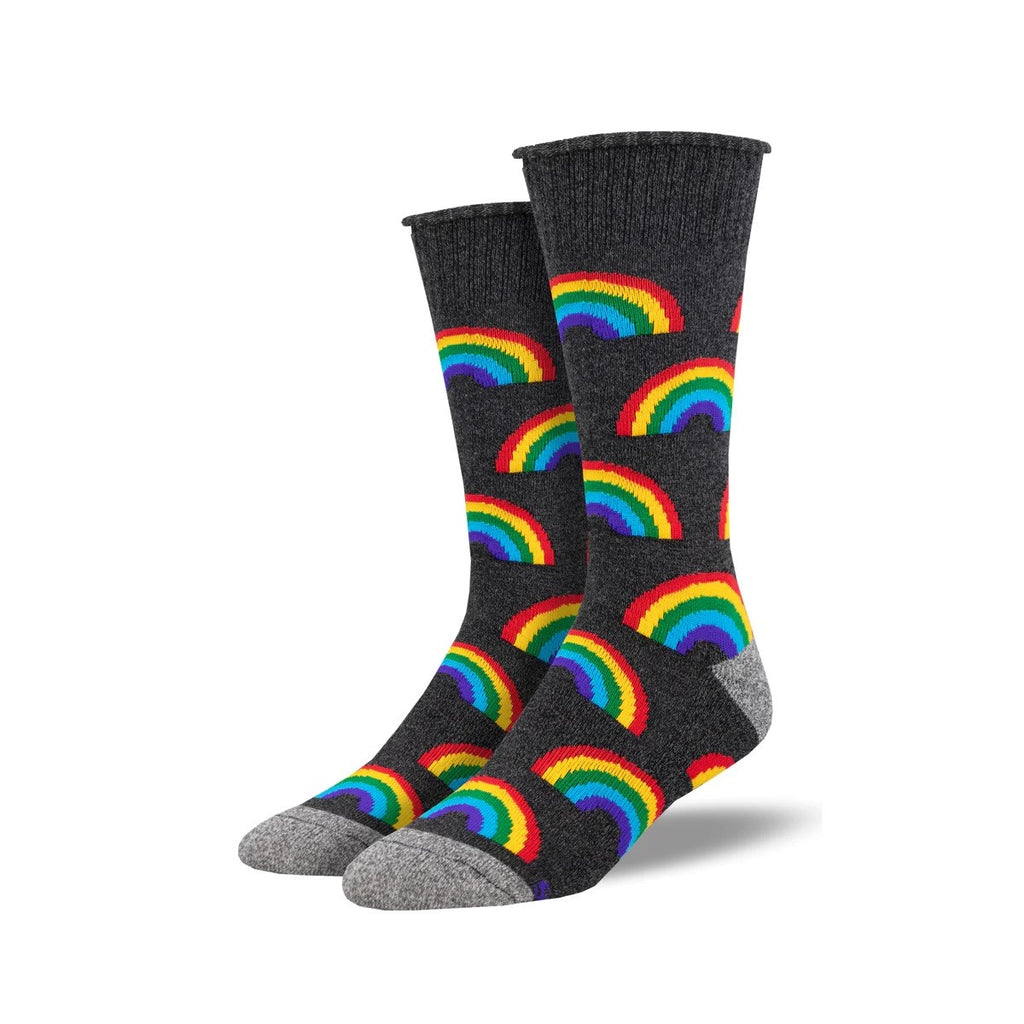 Follow the Rainbow Novelty Socks
$15.99
Unleash your inner fashionista with our Follow the Rainbow Novelty Socks! These foot accessories are made from recycled materials for an eco-friendly look that can make a real statement. Plus, thanks to its arch support and additional padding and comfort in the heel, arch and toe, you'll never want to take them off. Express yourself with a splash of color in this rainbow pattern design - show off your cheery style with these must-have socks!
Unisex Sock Size L/XL

Fits U.S. Women's Shoe Size 10.5-15 and Men's Shoe Size 9-13.5

Fiber Content: 55% Nylon, 21% Recycled Cotton, 20% Recycled Polyester, 3% Spandex, 1% Other

Color: Charcoal



Check out more novelty socks!