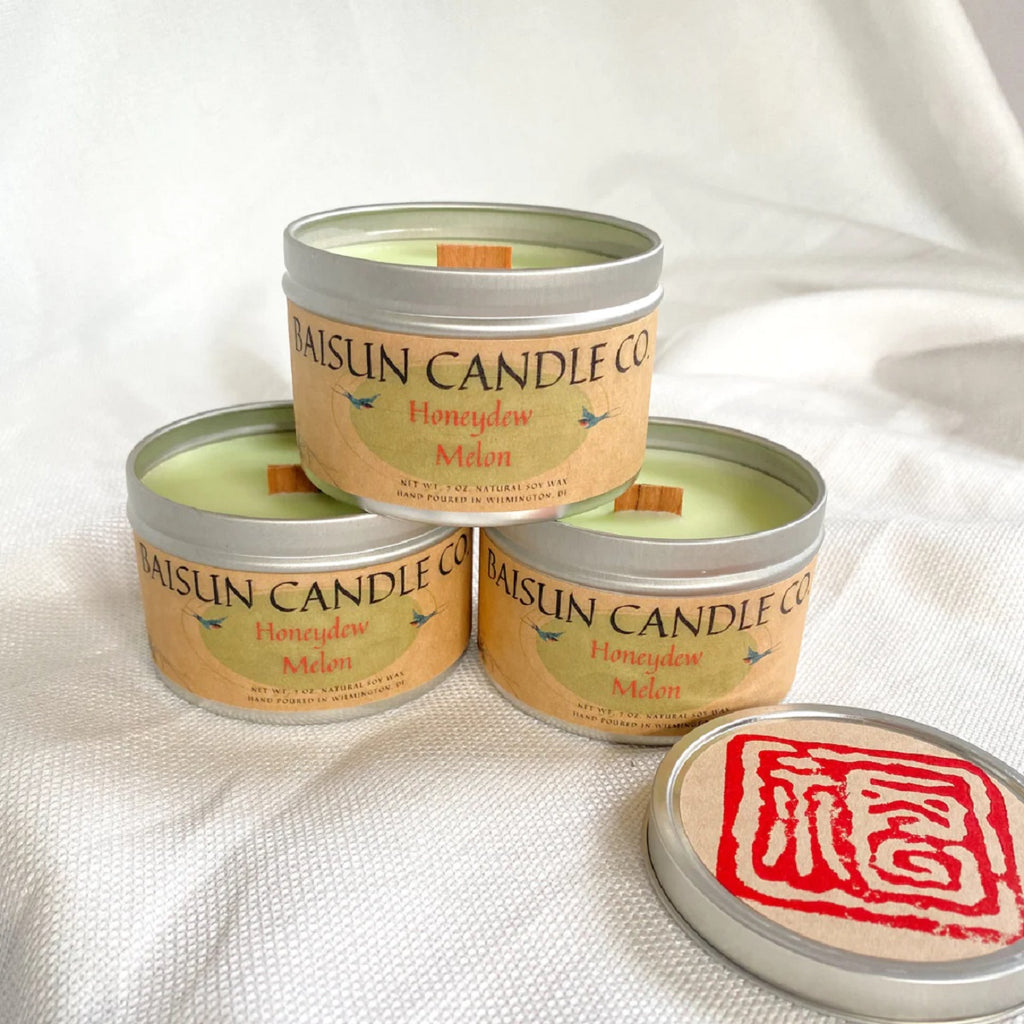 Honeydew Melon Scented Candle
$20.00
Melons and other fruits are often times used as ceremonial gifts. Although these gifts are only for special occasions, many still enjoy the sweet and succulent taste of melons and honeydew on a daily basis.
Inspired by the iconic creamy honeydew flavored ice cream bars many Asian households stock up on, we've packed the nostalgic honeydew creamsicle flavors into a convenient tin for you to enjoy year long! 
Burn time approximately 40-45 hours.

From small, AAPI-owned business, Baisun Candles.
Notes of Cantaloupe, Honeydew, Melon Ice Cream
100% Soy Wax