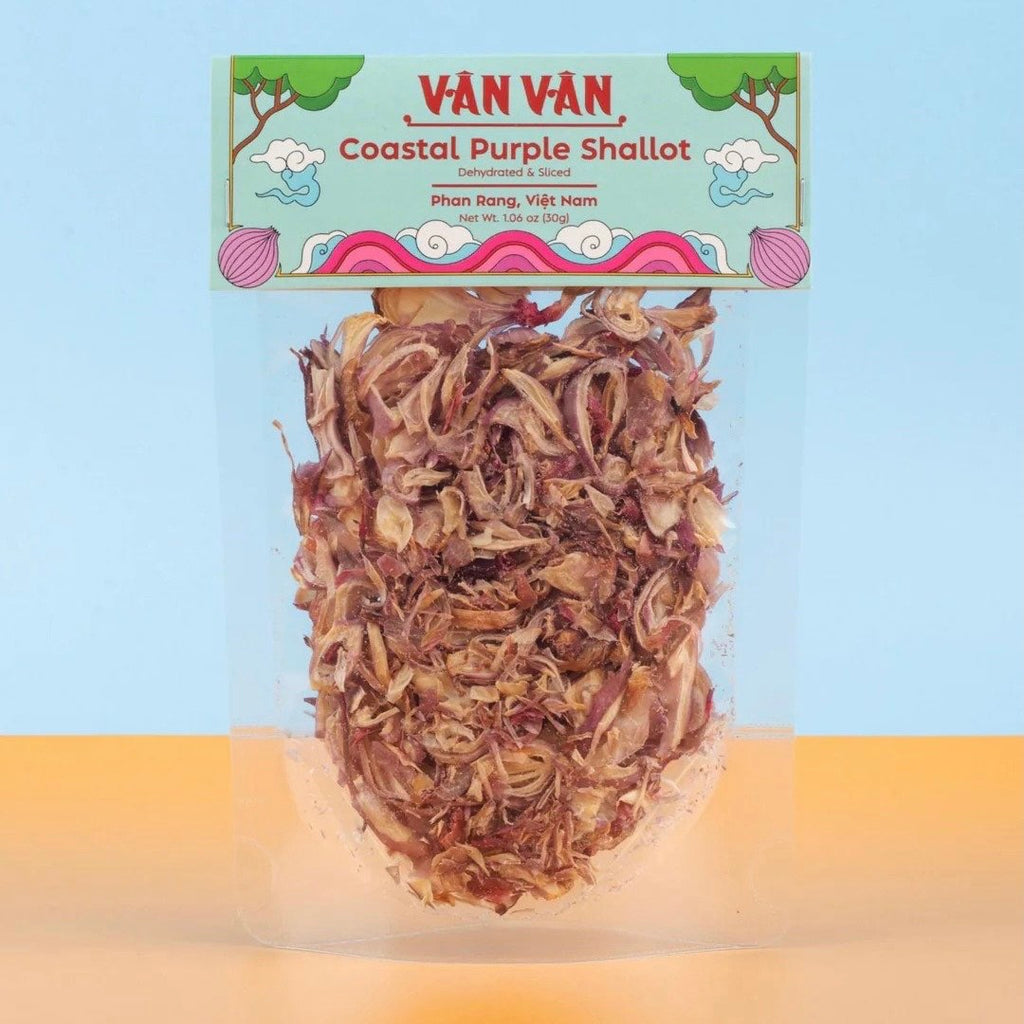 Van Van Coastal Purple Shallot
$10.00
A staple in Vietnamese cuisine, Van Van's Coastal Purple Shallot is grown in Phan Rang, a coastal city in Vietnam. The shallot has a delightful sweetness perfectly balanced by a sharp yet subtle spiciness. This results in a unique and harmonious flavor profile. The savory aroma brings a great depth of flavor and complexity to the complete dish.

How to use
Use in place of fresh shallots. Sprinkle on salad or noodles.
Heat oil in a cooking pan over medium heat. Take any amount of shallot that you need, add it to the pan, and lower the heat to medium-low. If using for marinades, quickly stir, then remove from heat. If using for regular stir-fry, quickly stir then add your ingredients.
To rehydrate purple shallots, add equal parts water or oil for 1 to 2 minutes. The shallots will bloom and taste similar to fresh shallots.
Please note this product cooks quickly with the heat on. If using multiple herbs, prepare them separately as they have different cooking times.
Tasting notes: h

orseradish, pistachio, shiitake mushroom

Resealable bag
Net weight: 1.06 oz (30g)
Van Van is a small AAPI-owned business based in NYC. Learn more about their inspiring story.