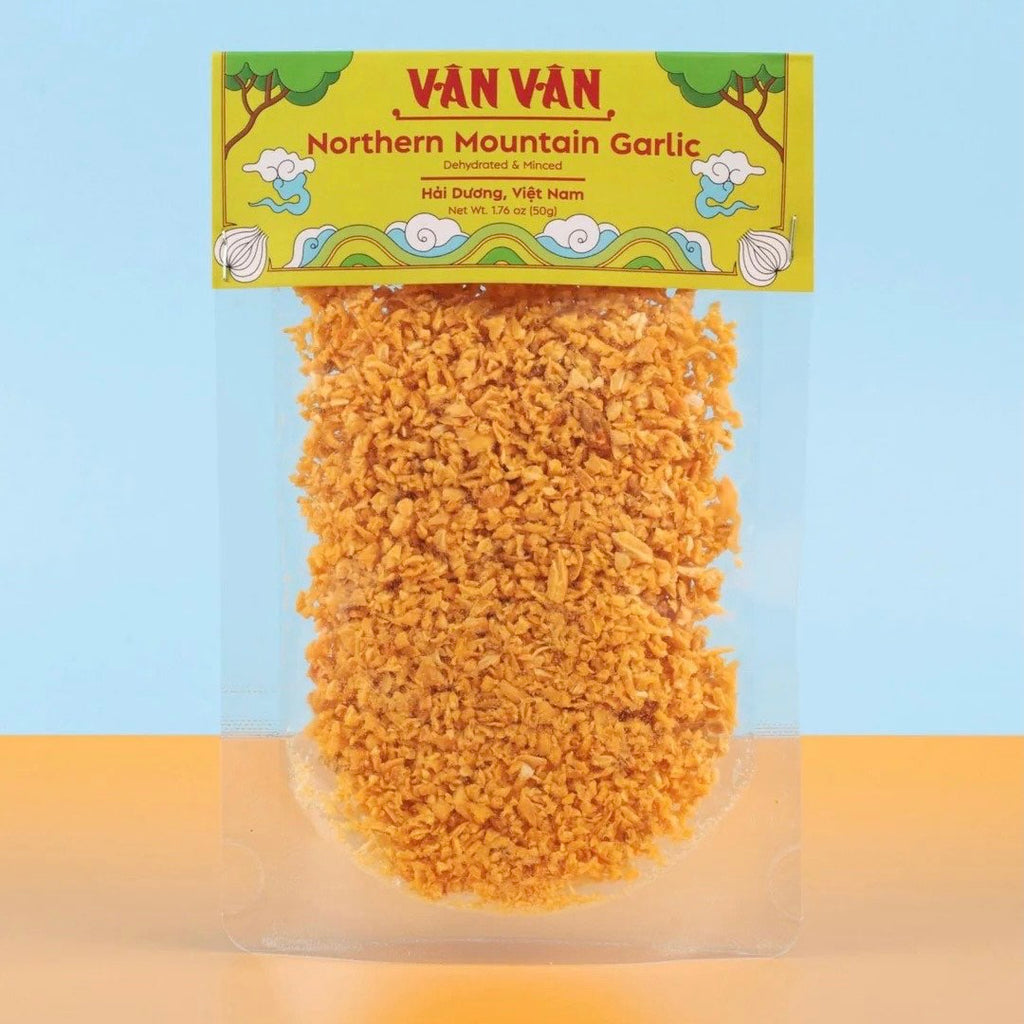 Van Van Northern Mountain Garlic (Minced)
$9.00
Van Van's Northern Mountain Garlic, also known as purple garlic, is sourced from Hải Dương, a city in the Red River Delta in Vietnam, and is harvested during the Lunar New Year. Its small cloves are covered in papery layers of light purple skin. The semi-mountainous terrain of Hải Dương produces fragrant garlic with a mildly spicy, nutty, and creamy taste. It is an excellent addition to stir fry, dipping sauce, or salad toppings.
How to use
Use in place of fresh garlic. Sprinkle on salad or noodles.
Heat oil in a cooking pan over medium heat. Take any amount of garlic that you need, add it to the pan and lower the heat to medium-low. If using for marinades, quickly stir then remove from  heat. If using for regular stir-fry, quickly stir then add your other ingredients.
If used for dipping sauce (nước chấm), add the dehydrated garlic to fish sauce and season up to taste with water, sugar, fish sauce, and lime (or vinegar).
Please note this product cooks quickly with the heat on. If using multiple herbs, prepare them separately as they have different cooking times.
Tasting notes: almond, cane sugar, toasted young coconut
Resealable bag
Net weight: 1.76 oz (50g)
Van Van is a small AAPI-owned business based in NYC. Learn more about their inspiring story.