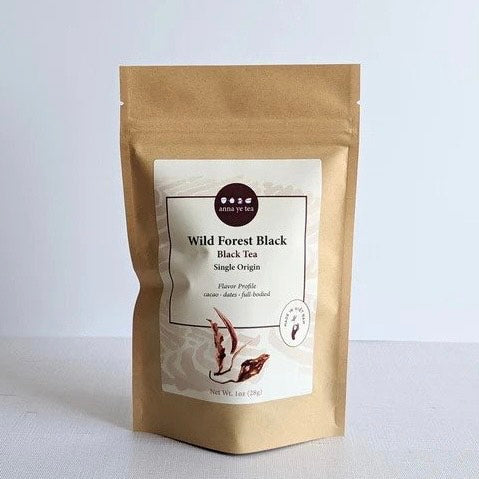 Wild Forest Vietnamese Loose Leaf Black Tea
$22.00
From Anna Ye Tea, an Asian American- and woman-owned specialty Vietnamese tea company based in Queens, NY. They proudly source and import premium, wild, and farm grown teas from Việt Nam.
Flavor Profile: dark chocolate, red dates, cinnamon, sweet potato
Production Area: Suối Giàng, Yên Bái, Việt Nam
1 ounce
Produced from the leaves of wild tea trees, the Wild Forest Black is a full-bodied tea with malty and sweet potato-y flavors. The Wild Forest Black has an incredible staying power with tons of flavor even after 5 or more infusions.
How to Prepare
Amount of Tea: 3 g / 3 tsp
Volume of Water: 118 ml / 4 oz
Water Temperature: 205°F / 97°C
Brewing Time: 40 secs