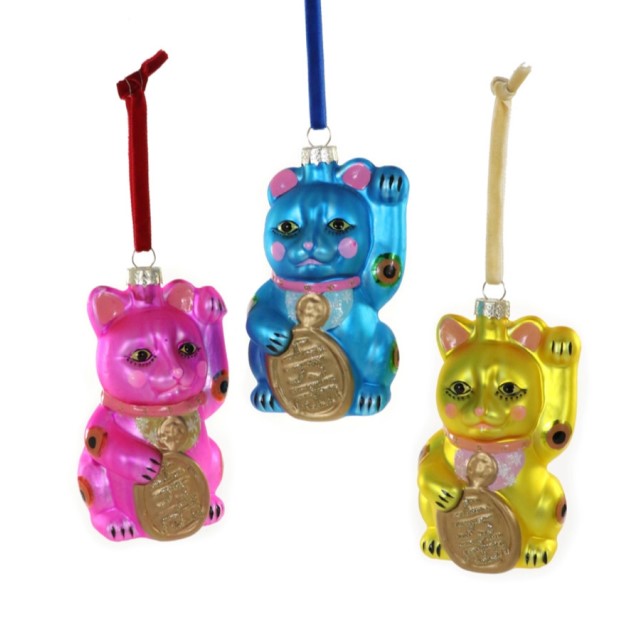 Colorful Lucky Cat Glass Ornament
$21.50
Add some charm to your home with these vibrant Colorful Lucky Cat Glass Ornaments. Hang these eye-catching decorations in any room for a pop of playful color! Let these delightful little cats bring good luck and cheer into your home.
Dimensions: 2.5"L x 2.5"W x 4.75"H
Hand-painted glass
Fragile. Handle with care.
Available color will be sent. Please leave a note if you have a preference and we will try our best to accommodate.