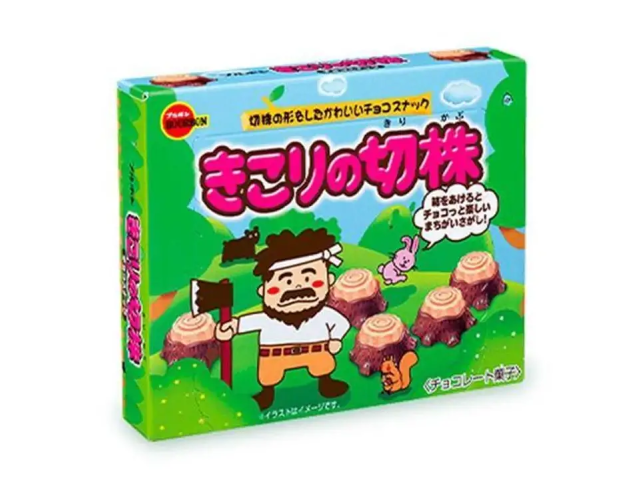 Bourbon Chocolate Tree Stump Cookies, Kirikabu Biscuits
$3.50
This pack of 66g Japanese cookies will undoubtedly become your child's favorite! Shaped like tree stumps, these biscuits are delicious chocolate-flavored cookies. The combination of milk chocolate and buttery cookies will keep you coming back for more, so make sure to stock up and enjoy! 
These original Japanese cookies are perfect for dunking in some warm or cold milk, for breakfast, or before bed for sweet dreams! You can also snack on them during your afternoon break or as a dessert after dinner. The colorfully designed packaging also makes this an exciting little gift for younger ones. Get yourself a few boxes and watch the faces of kids light up! 
Founded in 1924 by Kitanihon Seika, Bourbon Cookies became the famous Japanese-style confectionery store providing us with delicious sweet treats for nearly a century. Explore their wide range of snacks through their products like crackers, cookie selections, wafers, and many more!