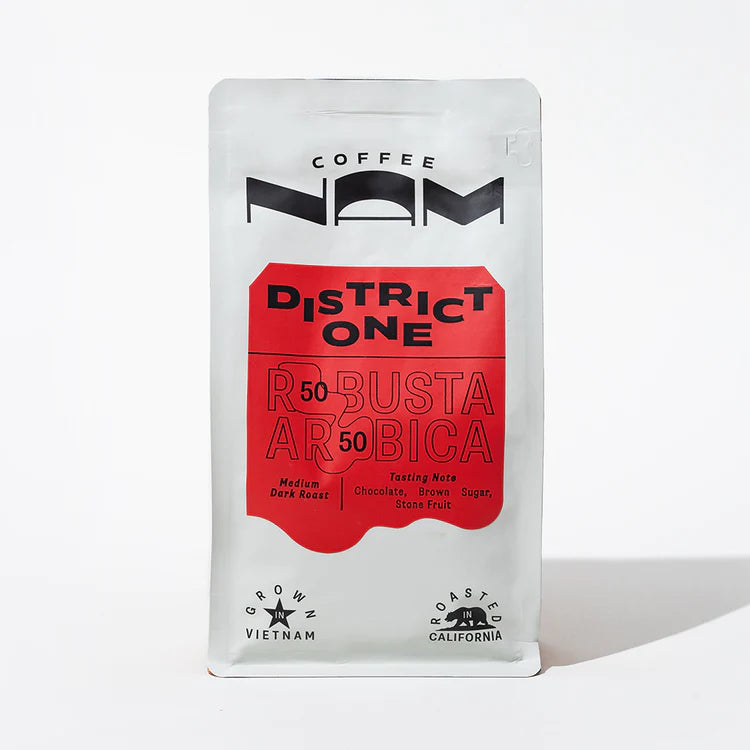 Nam Coffee District One Whole Bean Arabica and Robusta Coffee
$17.00
Named after District One in Saigon, this expression is the ultimate balanced coffee. A modern and smooth brew inspired by Saigon's bustling streets of kiosks, plastic stools, and carts, District One is an equal-parts Arabica and Robusta blend. 
Variety: 50% Arabica, 50% Robusta

Roast: Medium Dark
Size: 12 ounces (340 grams) 
Notes: Chocolate, Brown Sugar, Stone Fruit 
Recommended brews: Phin filter, Moka pot, Espresso, Drip.