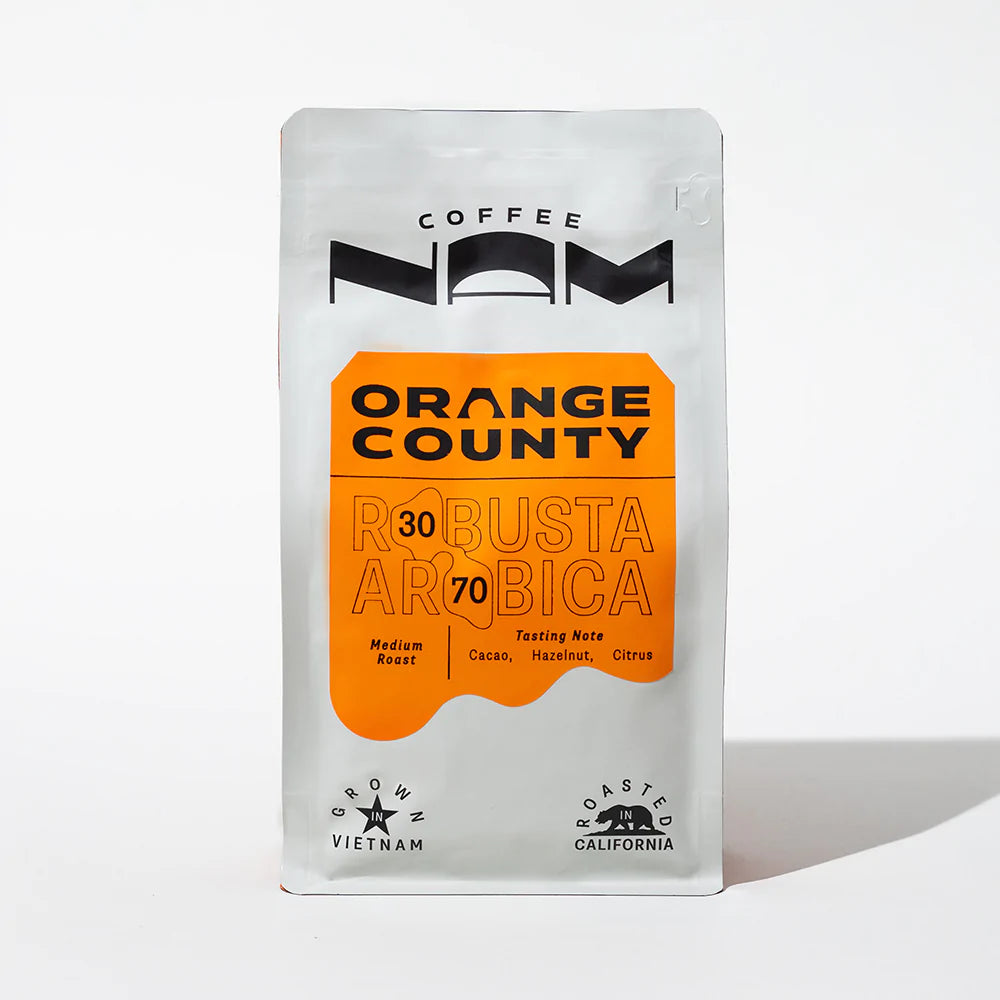 Nam Coffee Orange County Whole Bean Arabica and Robusta Coffee
$17.00
Orange County, California is home to the largest Vietnamese diaspora community in the world! Here, you'll find dozens of Vietnamese coffee shops, bakeries, and restaurants that keep traditional Vietnamese culture and cuisine alive in America. Nam Coffee's Orange County blend honors this brave spirit.
This 30/70 blend of Robusta and Arabica is bright and punchy with notes of citrus, hazelnut, and cacao.
Variety: 70% Arabica, 30% Robusta

Roast: Medium 

Size: 12 ounces (340 grams) 

Notes: Citrus, Hazelnut, Cacao

Recommended brews: Pour over, Phin filter, Cold brew, Drip.