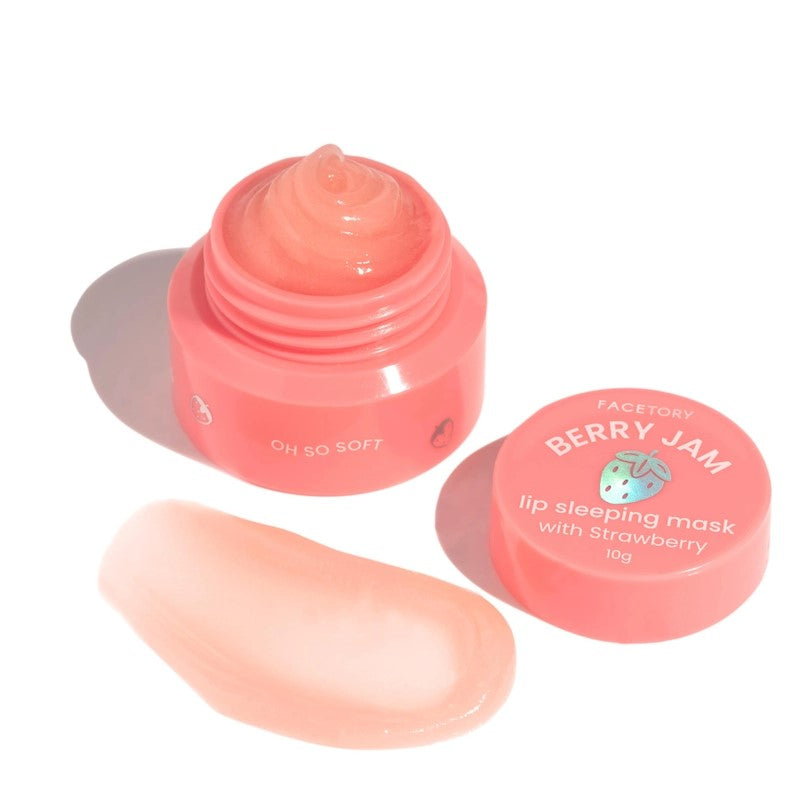 Berry Jam Lip Sleeping Mask
$15.95
A jam-like lip sleeping mask to moisturize lips and improve lip texture. Add a layer of protective moisture to help nourish your lips for a soft and smooth lip surface. This overnight lip mask nourishes deeply and makes it easy to remove dead skin the morning after. This smoothing mask will help you achieve soft, supple, and smooth lips!
Key Ingredients:
Strawberry Fruit Extract: This ingredient is rich in vitamin C and antioxidants which help protect the lips and boost radiance.
Shea Butter: Softens dryness and seals in moisture by forming a protective barrier over the surface.