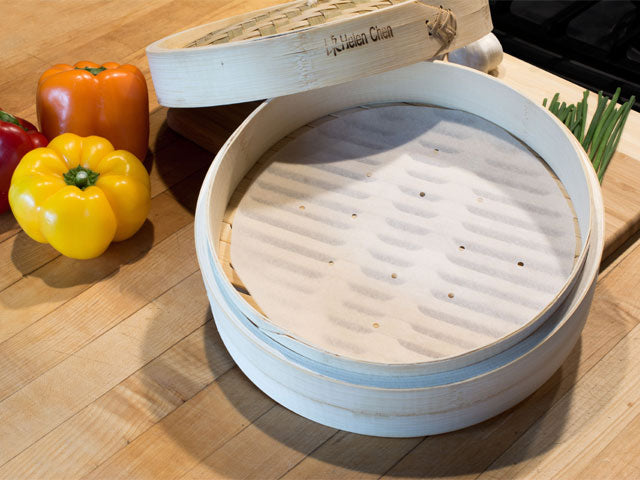 Parchment Liners (Pack of 20)
$5.95
Steamer Liners keep foods from sticking to bamboo and metal steamers without greasing or the use of oils.

Made from FDA-approved paper, these liners are heat safe to 400-degrees Fahrenheit and can be used in the freezer, microwave, and for lining the bottom of air fryers. Perforations in the paper allow steam and hot air to circulate freely around foods.
Use them when steaming vegetables and fish, making dim sum, dumplings, breads, warming tortillas, and more. Simply line the inside of the steamer or air fryer with the parchment round and place foods on top. Line larger steamers with 2 or more liners. Single use and disposable for easy cleanup and fully biodegradable.
Not intended for use with direct flame. Do not use for broiling or grilling.
Steamer Sold Separately. Please click here.