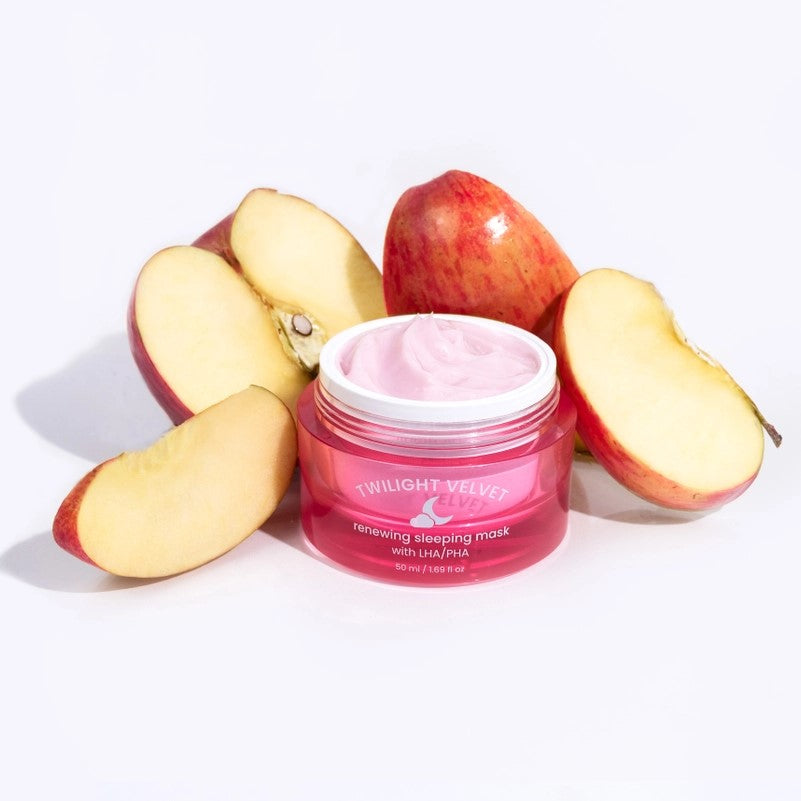 Twilight Velvet Renewing Sleeping Mask
$24.95
A renewing sleeping mask with exfoliating properties to improve skin tone and texture by sloughing off dead skin cells while you sleep. This overnight moisturizer features a lightweight, watery cream that sinks in fast and improves the appearance of pores, dryness, and uneven texture caused by blemishes or dry patches.
Sleeping Mask also includes a spatula to scoop out the product
Size: 50ml/ 1.69 fl
No artificial fragrance or parabens
No animal cruelty/testing

Made in South Korea
Key Ingredients:
Plant based AHA (Apple, Papaya, Hibiscus) - Helps increase cell renewal and reduce fine lines.
LHA (Capryloyl Salicylic Acid) - Exfoliates dead skin cells to reduce dry patches and restore suppleness.
PHA (Gluconolactone) - Gently exfoliates to make skin smooth and even.