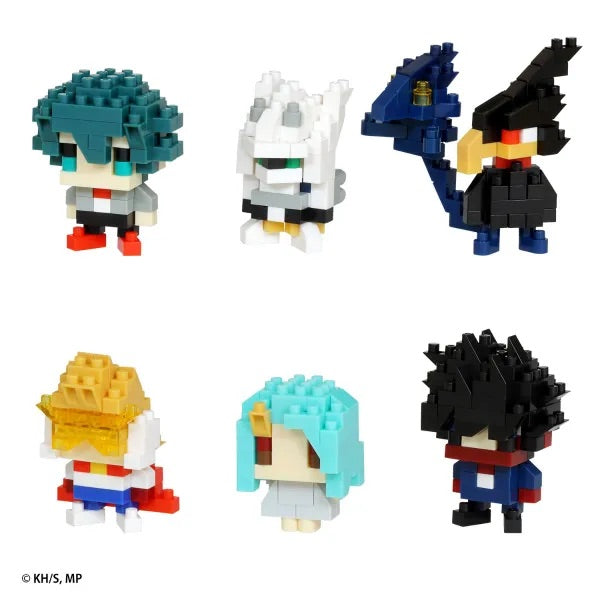 Nanoblock Mininano My Hero Academia Blind Box (Vol. 3)
$8.50
Join the Japanese 3D mini modelling block craze sweeping the world! A challenging three-dimensional puzzle with amazingly small building blocks. Plus with these blind boxes, each one is a surprise!
Approximately 1.53" tall
Entry level kit

Not recommended for children under 3 years of age
One of six possible characters in each bag:
Izuku Midoriya
Tenya Iida
Fumikage Tokoyami
Mirio Togata
Dabi
Eri
Please note that because these are blind boxes, they're sealed. You won't know which character you get until you open the box!