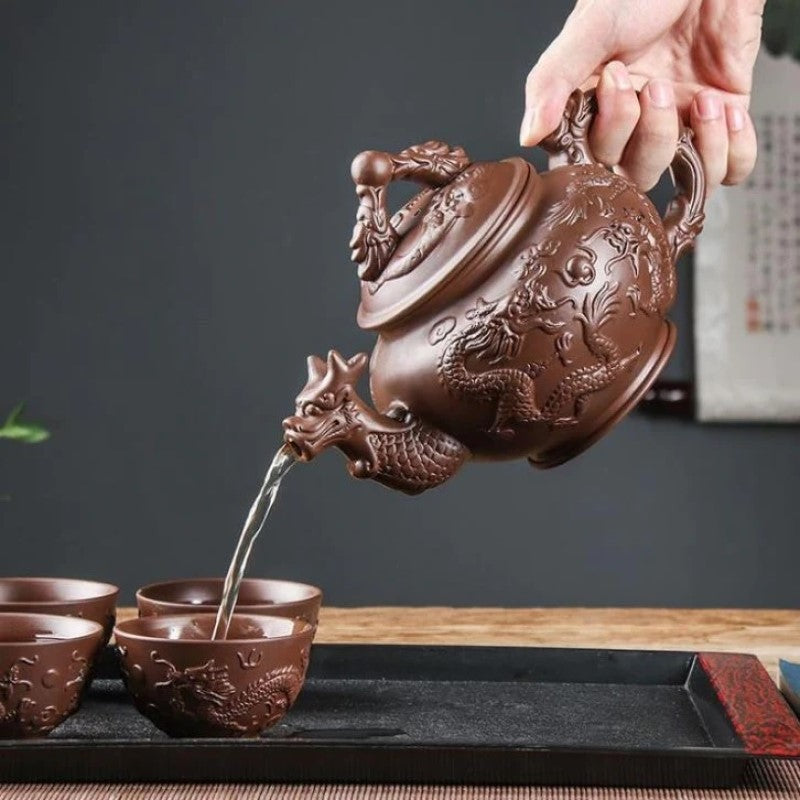 Natural Clay Dragon Tea Set
$69.00
Enjoy a traditional tea-drinking experience with this one-of-a-kind Natural Clay Dragon Tea Set. Crafted from all-natural clay, this set features a teapot and four tea cups, perfect for entertaining or special occasions. The natural clay helps to bring out the flavor of your tea, creating a richer, more enjoyable experience.
Size:
Teapot: 5"L x 8.5"W x 5.5"H, 27oz.
Tea cup: 2.75"D x 1.75"H, 3oz.