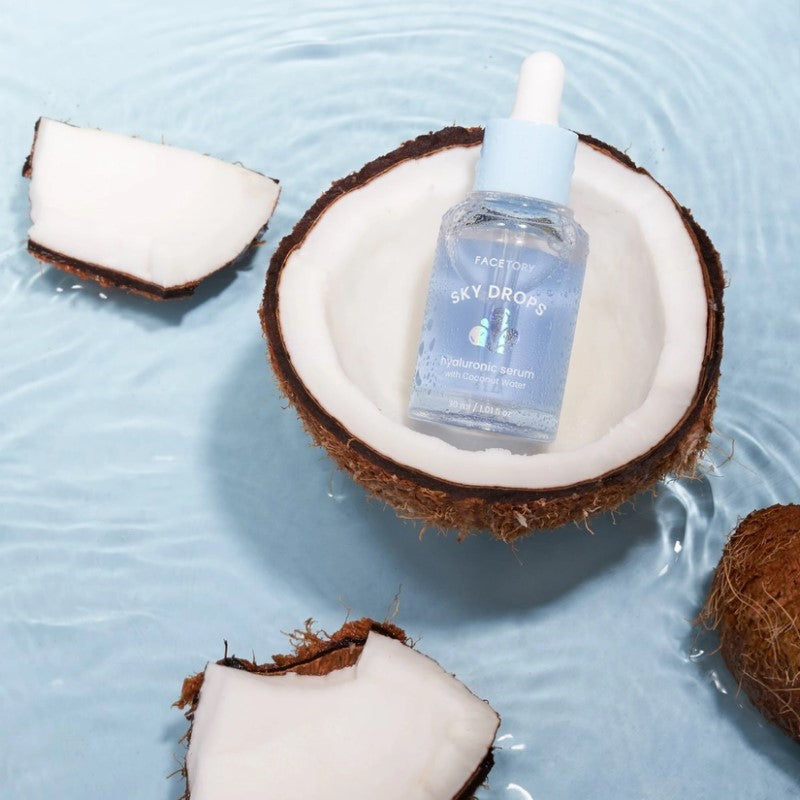 Sky Drops Hyaluronic Serum
$24.95
Inspired by the feeling of a refreshing morning and a clear blue sky, Sky Drops provides the skin with a layer of hydration for a fresh and supple appearance. It's infused with Hyaluronic Acid and Coconut Water, leaving your skin looking dewy and luminous, without feeling sticky! The refreshing formula sinks in fast so your skin remains smooth, even, and radiant throughout the day/night.
Size: 30 ml / 1.01 fl oz

Made in South Korea

Key Ingredients:
Hyaluronic Acid - A water-binding humectant ingredient that helps maintain hydration, keeping the skin dewy and luminous.
Coconut Water - A nourishing and hydrating ingredient that assists in maintaining skin elasticity and tone.