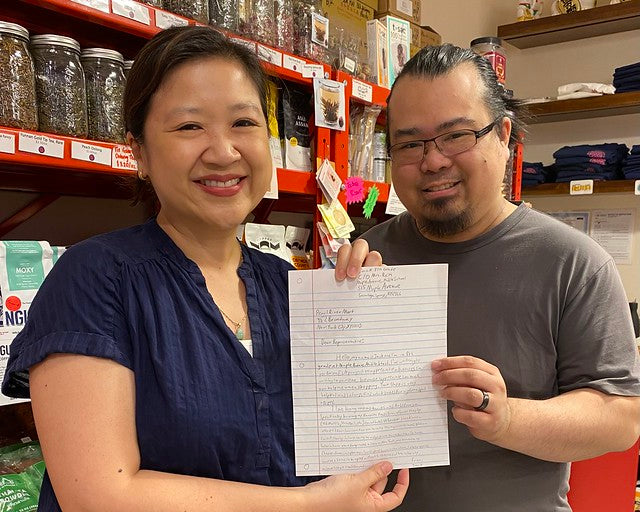 A Lovely Student Letter
Sometimes it's the little things that make our day! An eighth-grade student named Jack wrote us the nicest letter and we just had to share it:
I'm writing to you for an English Language Arts project to appreciate a business. I'm writing to your store because I appreciate how much you help me when shopping. Your staff is very helpful and I always find what I need for my grandpa's recipes.
I love buying various snacks and foods from you. Specifically having my favorite foods from all over the city (like 46 Mott and Vanessa's Dumpling House) consolidated. Whenever I cook a new recipe, I know I can count on you to carry the ingredients I need. Whenever I visit the city I always swing by and grab some snacks for the ride home. I also admire your deep-rooted history in New York, and foundation on Chinese-American diplomacy. I could spend hours in your store. I really appreciate your resilience in bringing authentic Chinese culture to the city, and most of all I look forward to continuing to shop here.
Wow, thanks so much Jack for the kind, well-written, and well-researched letter! In appreciation we've sent a surprise box of some of our favorite snacks to you and your classmates. Enjoy and looking forward to your next visit!
[Image: Pearl River Mart President Joanne Kwong and Pearl River Mart Foods Assistant Manager Brian Lee]