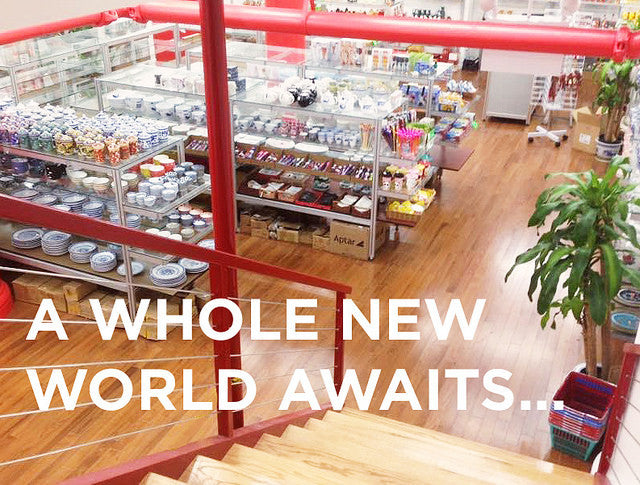 In Our Basement Level!
We've taken shopping to a whole new level. Literally.
You might have noticed we've been dropping hints about something new happening at Pearl River. And while Tribeca Citizen is already onto us, today we're ready to make the big announcement: we've opened our cellar level!
Here you'll find ceramics:
Kitchen gadgets:
Lucky cats:
And much, much more!
What are you waiting for? Make like Bob Barker and come on down! And if you can't get to New York, you can shop online anytime. See you soon!