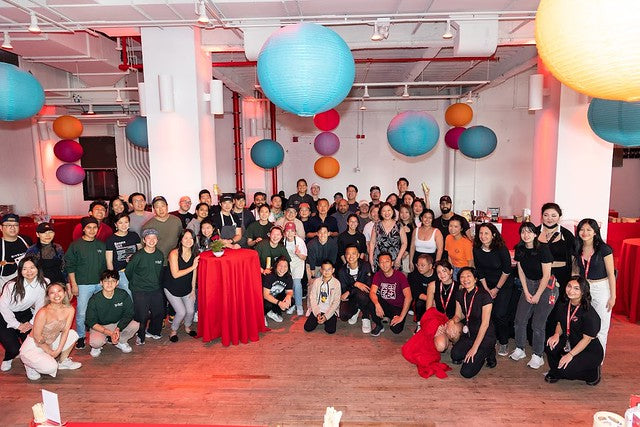 Another Fun Sunset Celebration! 2023 Edition
A million thanks to all who came out for our AAPIHM Sunset Celebration last Friday!
What began as "simply" a delicious idea turned out to be one big family reunion. It warmed our hearts to see all our AAPI universes coming together in one festive, beautiful space (the vision of the always amazing Christine Wong) and bonding over a shared love of community, small businesses (over 40 represented!), and of course food and drink (LOTs of drinks — thanks Lunar, Makku, and Tea and Milk).
Deepest gratitude and HUGE thanks to the wonderful team who went above and beyond to make the event such a success, especially event partners Lunar and Gold House. It's been a crazy few weeks but WE DID IT!
Thanks and shouts also to:
And of course ALL our food and beverage partners!
And Cocofloss for some post-chowdown cleaning!
And we can't forget:
And of course the whole Pearl River team!
Can't wait until next year! Until then, enjoy some photos from the event. Happy AAPIHM!