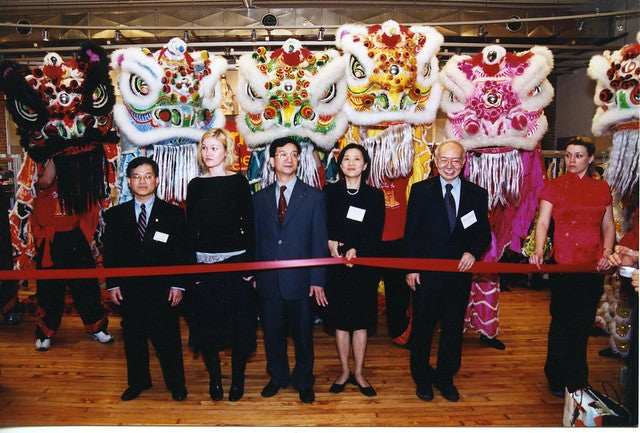 Fifty Years of Pearl River Mart
Michelle Chen, "goddaughter" of Pearl River (and actual daughter of owners Mr. and Mrs. Chen), has written an insightful essay for the Asian American Writers Workshop's digital magazine, Margins, in honor of our 50th anniversary this fall.
She traces a half a century of history in Chinatown, Pearl River's original neighborhood, alongside that of the store. She shows how each has evolved as the neighborhood and its population has changed; how each has faced adversity through the decades, from the collapse of the garment industry in the 1990s, to the turmoil in the aftermath of 9/11, to the pandemic; and how each, despite all this, has survived.
Read the whole piece. 
[Image: The grand opening of Pearl River's 477 Broadway location in 2003.]