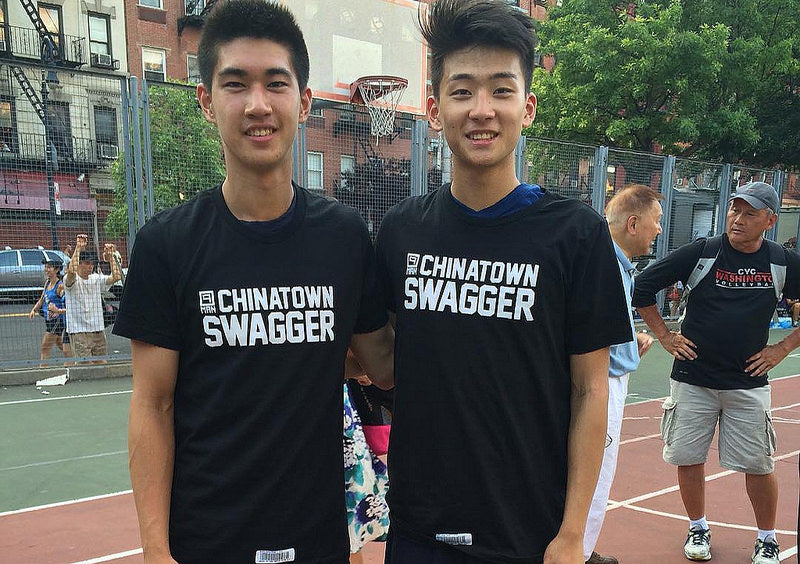 Get Your Chinatown Swagger: Celebrating 9-Man, A Streetball Battle in the Heart of Chinatown
If Chinatown were a sport, it would be 9-man volleyball.
Born in the streets of the ethnic enclave in the 1930s, the rough and tumble version of volleyball was as a way for laudrymen, restaurant workers, and other Chinese men forcibly segregated by the Chinese Exclusion Acts to escape reality and find friendship. Like its birthplace, 9-man is gritty, chaotic, and quintessentially Chinese American.
Played with nine men instead of six (the women's version still has six), the rules are looser, the blocking's tougher, and asphalt and concrete are much harder than the gym floor or sand. The game is played today with the same sweat and swagger all over the country with "mini" tournaments held in New York City, Philadelphia, Washington D.C., Los Angeles, San Francisco, and Toronto. Every Labor Day weekend, it culminates with the North American Chinese Invitational Volleyball Tournament (NACIVT).
To celebrate NACIVT and this streetball battle in the heart of Chinatown, we're partnering with the creators behind the 9-Man documentary to bring you some stylin' "Chinatown Swagger" T-shirts. In addition you'll get:
25% off your T-shirt purchase through Sept. 10!

25% off your

9-Man documentary download

with the codes:

PEARLRIVER for rentals and downloads of the DELUXE package with digital extras with the code

PEARLRIVER25 for standard download package
Learn more about
9-man
, watch
the movie
, or get your
Chinatown Swagger T-shirt
now.