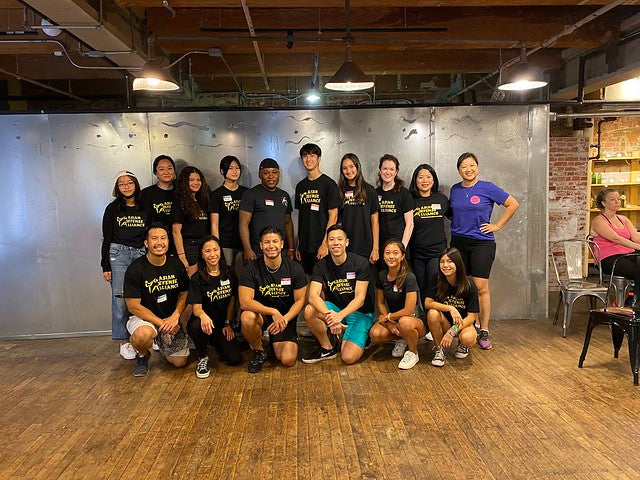 Giving Tuesday 2022: 12 Amazing AAPI Nonprofits
Happy Giving Tuesday! We want to shout out some of the wonderful nonprofits out there who work so hard to give back to the community. Consider a donation!
Think!Chinatown. An intergenerational nonprofit that supports Manhattan's Chinatown through art, storytelling, and neighborhood engagement.
Heart of Dinner. This brainchild of Yin Chang and Moonlyn Tsai delivers meals to Asian elders in need. Over 100,000 meals served so far! 
Welcome to Chinatown. A grassroots organization that works to support Chinatown businesses. Our Chinatown Collection is a partnership with WtC and features merchandise from such iconic and long-standing businesses as Jing Fong, Fong On, and Hop Kee.
Run for Chinatown strives to inspire people and challenge limits through the sport of running, and host weekly runs and special events to spread awareness and provide economic support to the AAPI communities in NYC.
Asian Defense Alliance works to empower the Asian community and allies against hate crimes through self-defense training and education. We had a lot of fun hosting a self-defense workshop with them this summer, and are looking forward to the next one!
Asian Cinevision. Their annual Asian American International Film Festival is committed to film and media as a tool for social change and to supporting diversity and inclusion in the media arts. We love sponsoring it every year, and not just because we get sneak peeks of some great movies.
Gold House. An organization of multicultural leaders fighting for socioeconomic equity. We had great fun hosting an APAHM event with them this May.
Asian American Arts Alliance. A4 is dedicated to greater representation, equity, and opportunities for Asian American artists and cultural organizations across all disciplines. We've partnered A4 many times, and this year was no different, with two exhibitions: Soft Solidarity and Drawn Together. 
Chinatown Mural Project. Founded to create and install culturally appropriate murals reflecting Chinatown culture and the daily lives of residents.
Chinatown Community Fridge is a communal grassroots response to the critical food insecurity exacerbated by the COVID-19 pandemic. Their community refrigerator is accessible to anyone in need.
Asian American Journalists Association strives to advance diversity in newsrooms and ensuring fair and accurate coverage of communities of color. Their Corky Lee Fellowship in Photojournalism honors the "undisputed, unofficial Asian American photographic laureate" and aims to continue the legacy that Corky left in photojournalism.
Light Up Chinatown. Props to all involved with this labor of love! Learn more about Light Up Chinatown and how it came to be.
Consider a donation to one or more of these organizations. Happy Giving Tuesday!