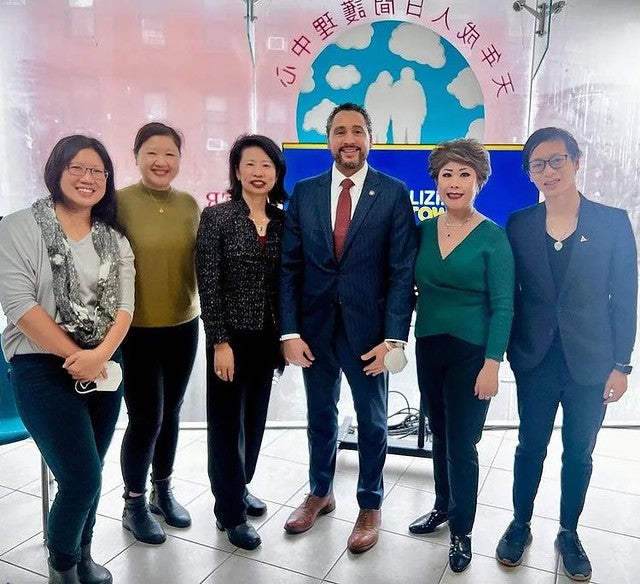 Light Up Chinatown Receives DRI Funding
A year ago Governor Kathy Hochul announced that NYC Chinatown would receive $20 million as part of the NYS Downtown Revitalization Initiative — the largest amount ever granted to a single neighborhood. The funds were awarded in recognition of the acute hardships Chinatown suffered during the pandemic and meant to jump-start the historic neighborhood's recovery. Yesterday Secretary of State Robert Rodriguez announced the 11 transformational projects that would receive funding ... and Light Up Chinatown was one of them!
The small yet mighty Light Up Chinatown team has always prided itself on being scrappy, but these funds will go a long way in illuminating and activating more parts of our beloved Chinatown. Thank you Governor Hochul and Secretary Rodriguez, high fives to the amazing Light Up Chinatown team led by Chung Seto and including our own Joanne Kowng, congrats to the other awardees, and so much gratitude to every single person who volunteered, created, and donated to Light Up Chinatown!