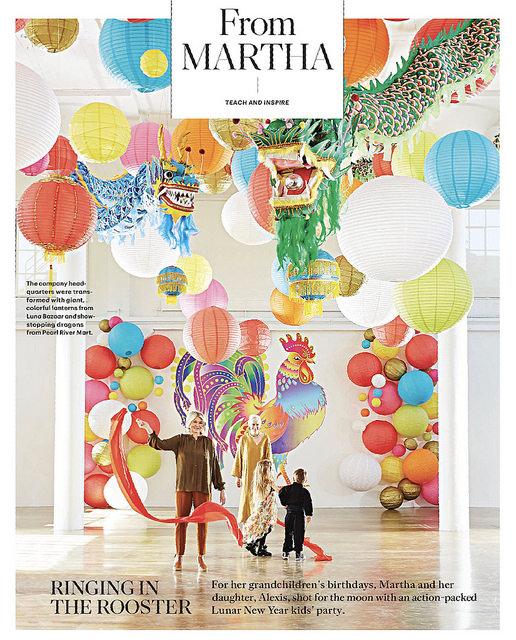 Martha Stewart Living: Celebrating Birthdays, Lunar New Year Style
Every year Martha Stewart pulls out all the stops to celebrate grandchildren's birthdays. Last March the theme was the Lunar New Year and we were so happy to help with our "show-stopping dragons"!
Shout-outs also to Pearl River friends and collaborators, Danielle Chang of LUCKYRICE and Anne Kuo Hyun of Black Twine, who put on an amazing bash.
Finally, here's a look at how Martha celebrated Lunar New Year with us in the past:
The issue is now on newsstands. You can also get a sneak peek here.