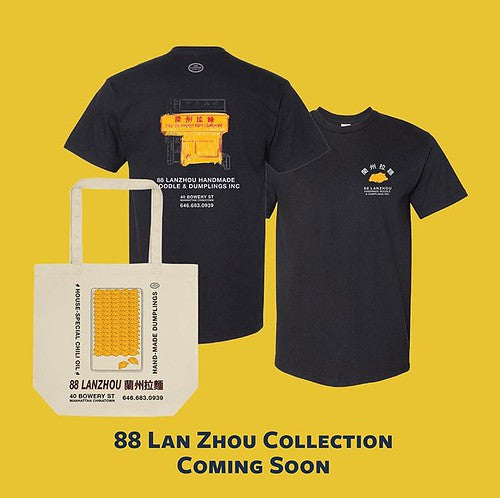 Support 88 Lan Zhou: This Beloved Chinatown Eatery Needs Your Help
Beloved Manhattan Chinatown eatery 88 Lan Zhou first opened in 2007. Specializing in dumplings and hand-pulled noodles, the modest and affordable restaurant has been a favorite of locals and foodies alike. Now sadly, due to the Covid-19 crisis, they're closing their doors forever on Oct. 31.
Originally slated for the second drop of the Chinatown Collection, the small family business needs your support now. That's why we're launching early with a limited edition 88 Lan Zhou T-shirt and tote bag. All of the profits from these items — designed by Chinatown Collection partner, Welcome to Chinatown — will go to help the restaurant with back rent, utilities, and other closing expenses. The shirt and bag will be available soon, but you can pre-order now.
If you're in the New York area, you can still get your hands on 88 Lan Zhou's frozen dumplings. Just head over to 40 Bowery before the end of the month.
Thank you for supporting Chinatown!
[Image by Harry Trinh]