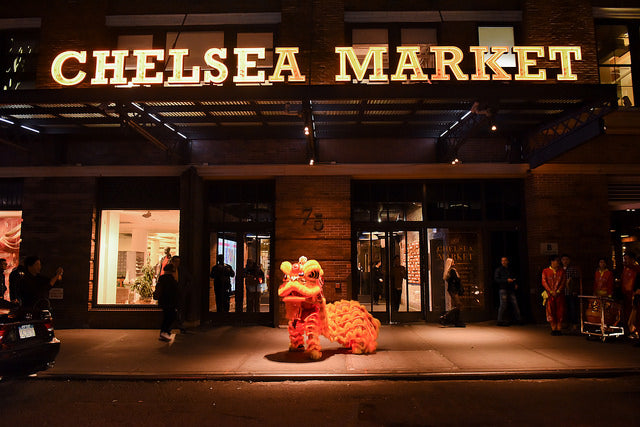 We're Heeere! Pearl River Mart Is Now at Chelsea Market!
The big day has finally arrived. We've opened our doors at Chelsea Market!
We're so excited and grateful to have our second home in this foodie paradise. Now you can do all your holiday shopping and yummy food-eating in one place.  
Like our flagship store in TriBeCa, our Chelsea Market location offers Asian ceramics, fashion, home decor, snacks, and more.
We'll also be including new, exciting designers. For our inaugural Chelsea Market collection, we have the pleasure of featuring:
CYNONYC, a Manhattan lifestyle brand with deep Chinatown roots, from Lexton Moy.
Wonton in a Million, a design shop that specializes in dim sum-inspired stationery, from Cynthia Koo.
Patricia Chang Designs, adorable and sophisticated handbags, backpacks, and other leather goods, and ridiculously cute baby sets, from Patricia Chang.
We had the chance to speak with Patricia recently about how she started her business, how she balances work and home, and what inspires her. Over the next few weeks, we'll be speaking with Lexton from CYNONYC and Cynthia from Wonton in a Million as well.
In the meantime, come to Chelsea Market or TriBeCa (or both!). As always, you can shop online anytime, and follow us on Instagram, Facebook, and Twitter to keep up with all things Pearl River.