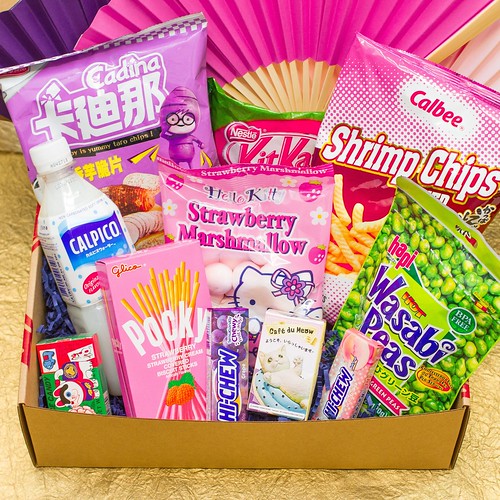 Better Homes and Gardens: The 11 Best Gift Baskets of 2023, According to Our Taste Tests
Thanks to Better Homes and Gardens for naming our Snack Attack! Friendship Box as the best snack gift box in their listing of best gift baskets of the year. From the article:
During our taste tests, we loved the contrast between the fruity candies and spicy or salty snacks. Some of the items included in our gift box were tropical-flavored marshmallows, wasabi peas, prawn chips, and rice candy. 
The wide variety of foods makes the gift box perfect for kids and adults alike. With more than 10 items, the box includes enough snacks to share with family or friends. The individual treats were also small enough to enjoy in one sitting, so they didn't go stale. Additionally, most of the snacks can be enjoyed long after the delivery date since they are pre-packaged and nonperishable. 
We liked the surprise element of the gift box, which made it interesting to unpack and see the products that were included. Each of the items included nutritional information on the package, and the brand added a label in English for products that had a different language on the original packaging. 
We thought the box was a great value for the quality, quantity, and variety of items it included.
Read the whole piece.