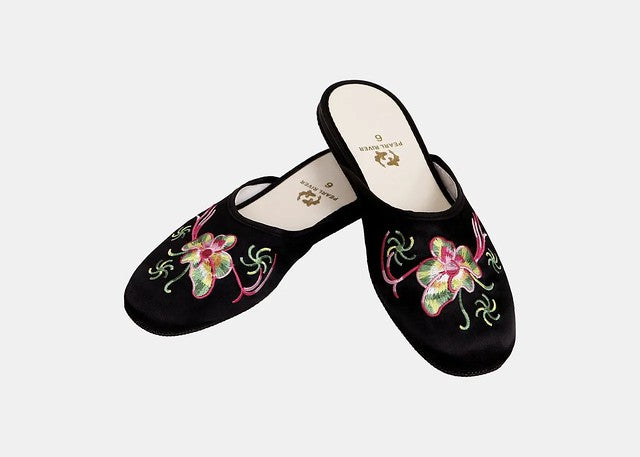 Conde Nast: 25 Best Women's Slippers as Comfy as the Ones From Your Favorite Hotel
Thanks to Conde Nast for including our embroidered orchid satin slippers in their list of comfiest women's slippers. From the article: 
"For the past 10 or so years I've gotten a pair of fancy slippers from Pearl River Mart. They're more like house slippers than cozy slippers; the sole is super thin, almost like plastic, but with little grips so you don't slip. They're my fancy house shoes; I wear them all the time, even for dinner parties. I highly recommend." —Lauren DeCarlo, former special projects director
Read the whole article.