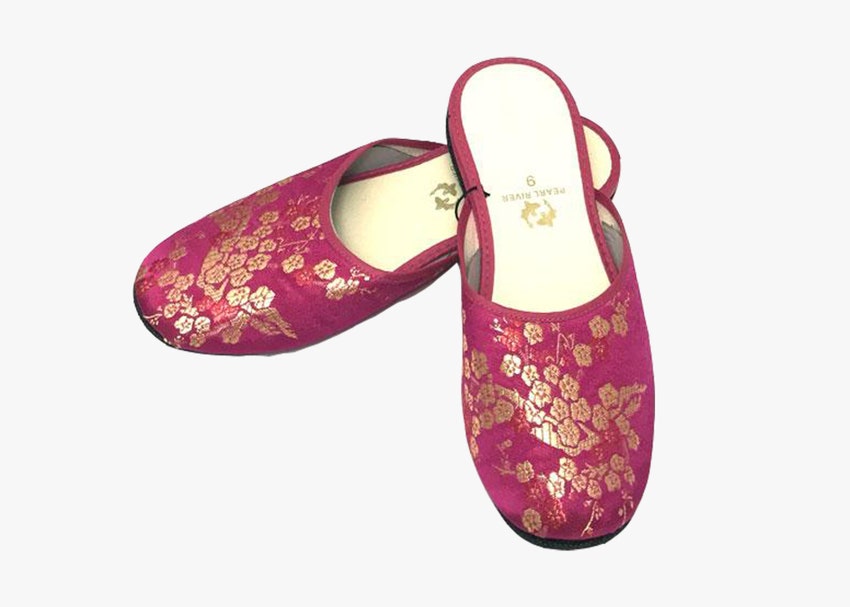 Conde Nast Traveler: 9 Best Slippers for Women, Since That's All We're Wearing These Days
We're with you, Conde Nast Traveler: comfort is indeed key right now, and we're so happy to see our slippers in your round-up of some of the comfiest slippers around! From Lauren DeCarlo, special projects director:
For the past 10 or so years I've gotten a pair of fancy slippers from Pearl River Mart. They're more like house slippers than cozy slippers; the sole is super thin, almost like plastic, but with little grips so you don't slip. They're my fancy house shoes; I wear them all the time, even for dinner parties. I highly recommend.
Wow thanks! 
Check out the whole article.