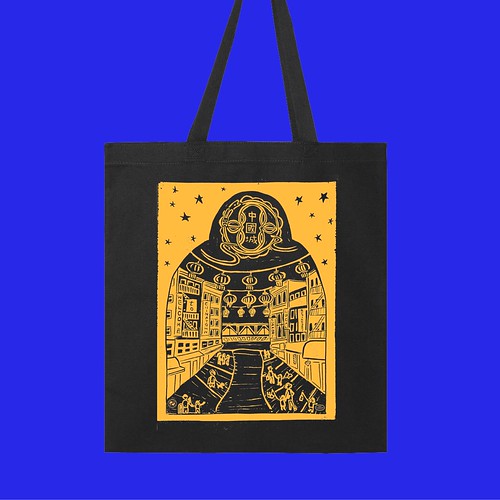 New York Magazine: 11 Items Giving Proceeds to Organizations Supporting the AAPI Community
Want some cute merch AND a way to support the AAPI community? Check out this roundup of items from The Strategist that gives proceeds to organizations that support the community, including the Welcome to Chinatown Moon Goddess tote bag from the Chinatown Collection. From the article:
NYC Chinatown staple Pearl River Mart collaborated with grassroots organization Welcome to Chinatown on an entire collection. All the proceeds earned go directly to helping Chinatown businesses succeed after the pandemic. If this tote bag doesn't speak to you, they also have mugs, T-shirts, glasses, posters, pins, and more.
Read the whole piece.