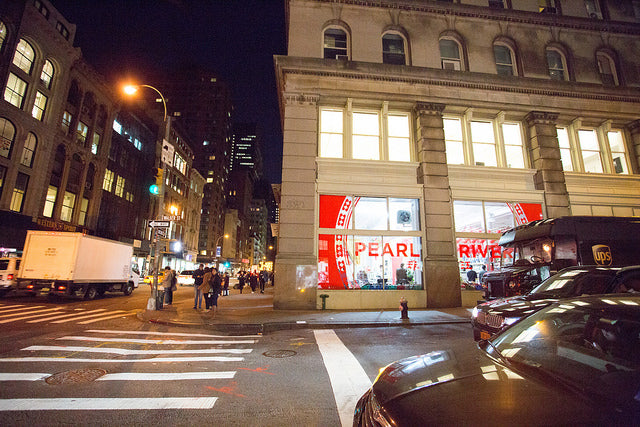 Our Home, New York's Last Great Retail Bargain (Who Knew?)
Chances are, even if you don't live in New York, you've heard of some of its hippest neighborhoods. SoHo and Chelsea. The Meatpacking District. The Village and the Lower East Side. And of course Tribeca, the home of our flagship store. But how about East Tribeca?
Because that's where we really are, on one of those five blocks between Lispenard and Worth streets. While part of the most expensive zip code in Manhattan, the prices in this little pocket are "staggeringly cheaper on the residential and commercial side," says Real Estate Weekly, and thanks to Pearl River founder Mr. Chen, it's our home.
Mr. Chen has always had a gift for pioneering the hottest neighborhoods in NYC. Opening on Catherine Street in 1971, Pearl River moved seven years later to Elizabeth Street, relatively unpopulated at the time but now considered the heart of bustling Chinatown. In 1986, the store moved to larger spaces on Canal and Broadway, and 477 Broadway, smack dab in the middle of SoHo, long a fashionable 'hood. But as SoHo's popularity grew, so did its rent. Hence, our new, and much more affordable, stomping ground.
Read
the whole story
.