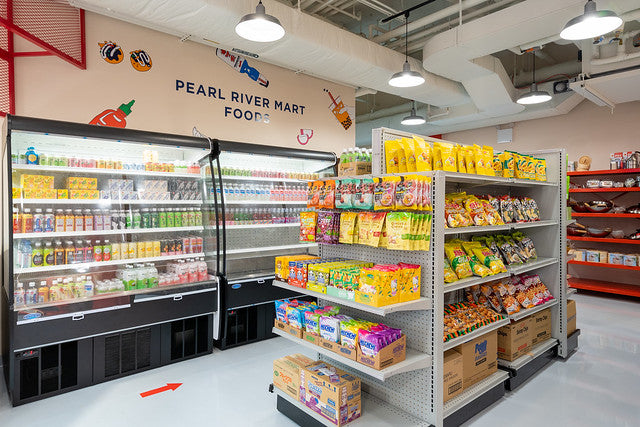 Pearl River Mart Foods in the News: 6sqft and Thrillist
More mentions!
"In some much-needed good news for New York City, popular Pearl River Mart has unveiled its first food-focused store in Chelsea Market."
"Downtown institution Pearl River Mart is opening an edible offshoot, Pearl River Mart Foods, in Chelsea Market. Working with some of the best food vendors in NYC, the food market will feature a rotating selection of Asian drinks, snacks, and sweets."
[Photo by Jared Dangremond]