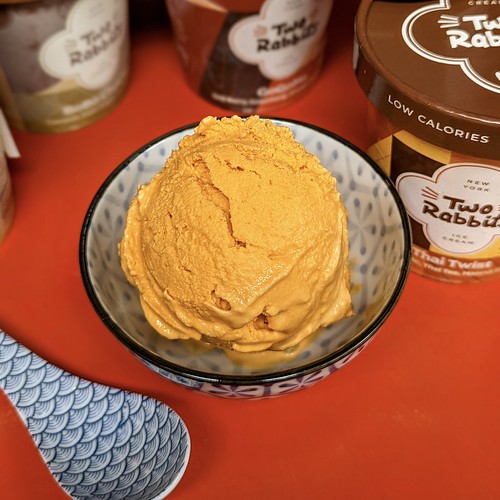 Resy: Where to Eat in April: Two Rabbits Ice Cream at Pearl River Mart Foods
Thanks so much to Resy NY editor Deanna Ting for including Two Rabbits ice cream at Pearl River Mart Foods in her April roundup of where to eat in NYC. From the article:
We're personally of the mindset that whether it's 20 degrees or 80 degrees outside, it's always a good time for ice cream. And now that temperatures are edging upward ever so slightly, it's prime time to incorporate ice cream back into your diet. One in particular that comes highly recommended is Two Rabbits Ice Cream from acclaimed chef Simpson Wong (Cafe Asean, Chomp Chomp, Wong) and his partner, Henry Wu, a practicing cardiologist. Together, they've created an ice cream that blends the best of both of their respective experiences: Wong's masterful expertise with Malaysian and Southeast Asian culinary traditions, and Wu's scientific knowledge of the benefits of plant-based Omega-3 fatty acids.
The flavors are unlike any others you'll find in the city — Mala Cocoa (chocolate with sweet soy and Sichuan peppercorn), GoGoMa (goji berries, gojuchang, and clementine marmalade), and Pineapple Tart (pineapple jam and cloves reminiscent of Nyonya pineapple tarts from Malaysia) are just three of the six available — and now you can purchase pints of them at Pearl River Mart Foods, located inside Chelsea Market on the lower level. Time to stock up.
Read the whole piece.