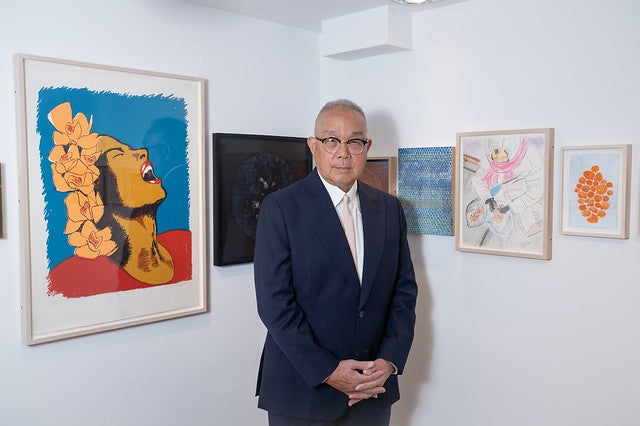 South China Morning Post: 50 years of Asian-American art, community and protest celebrated in archive exhibition by New York artist and activist Arlan Huang
Thanks so much to the South China Morning Post and reporter Richard James Havis for the wonderful piece about artist Arlan Huang and his exhibition at Pearl River, "Just Between Us." From the article:
"The exhibition shows six generations of connectivity, and the young artists can learn that what they are doing is not new, as it's been going on for six generations.
"They can also see that art is more than just about getting your art degree, then your PhD, and then espousing the usual dominant Western art philosophy. You can see that art can also be this," he says.
"Just Between Us" is on view in our SoHo gallery through Aug. 27.