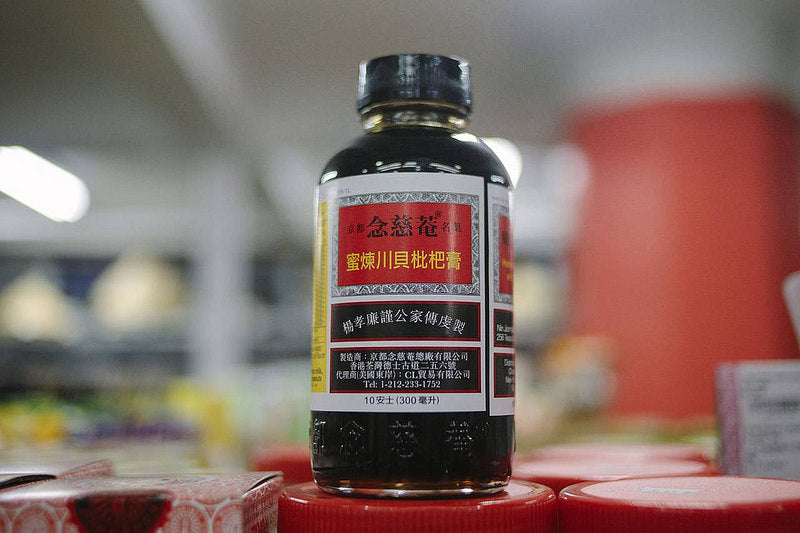 The Wall Street Journal: Pei Pa Koa, A Resurgence?
Got a pesky cough? You might want to try a spoonful of Nin Jiom Pei Pa Koa.
The Wall Street Journal takes a look at this classic honey and loquat herbal supplement. A staple in many Chinese homes, the sweet, menthol-tinged syrup is being lauded by a diverse range of New Yorkers, from design professors to ad agency owners to celebs. As our own Mrs. Chen told the WSJ, "All of a sudden, everybody is talking about it."
Read the whole story (or get your own bottle).
[Photo by John Taggart for The Wall Street Journal]