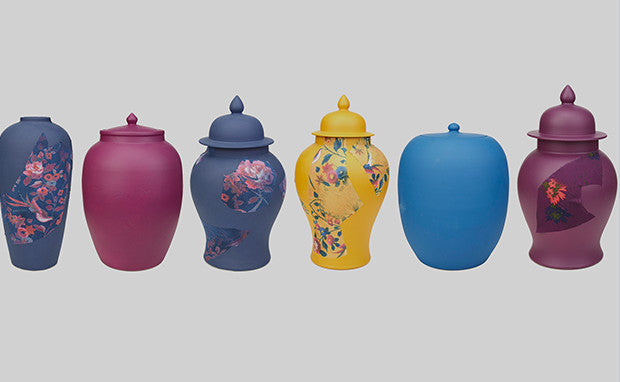 Vogue: Tanya Taylor and Our Vases, Perfect Together
In February, one of our favorite customers, designer Tanya Taylor, hand-painted over 100 of our signature vases to create the most spectacular runway at New York Fashion Week. Now, you can take one of these beauties home! The vases are being auctioned off at Paddle8 with 10% of all proceeds going to Free Arts NYC, which seeks to transform underserved children's lives through arts and mentoring. Bravo Tanya!
Read the whole story at Vogue.