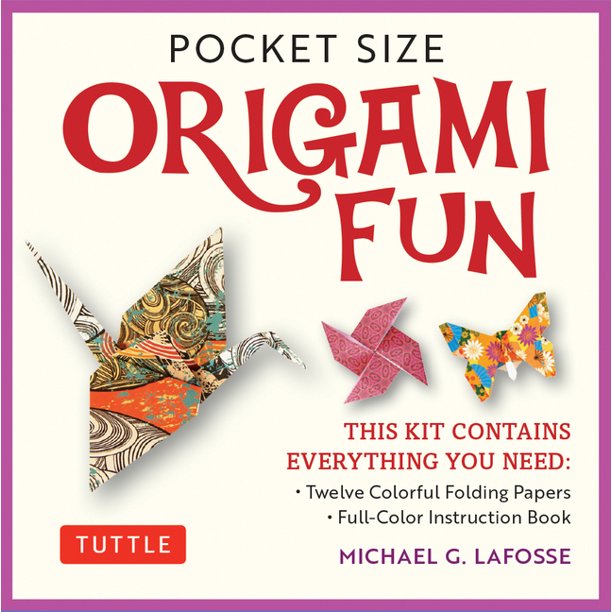 Pocket Size Origami Fun
$7.99
This adorable, pocket size kit features 7 models that are perfect for origami beginners. Don't let its small size fool you-- Pocket Size Origami Fun Kit comes complete with everything you need to get started:

A full-color instruction booklet with an introduction to folding techniques.
Simple step-by-step instructions.
12 sheets of colorfully-patterned, single-sided folding paper.