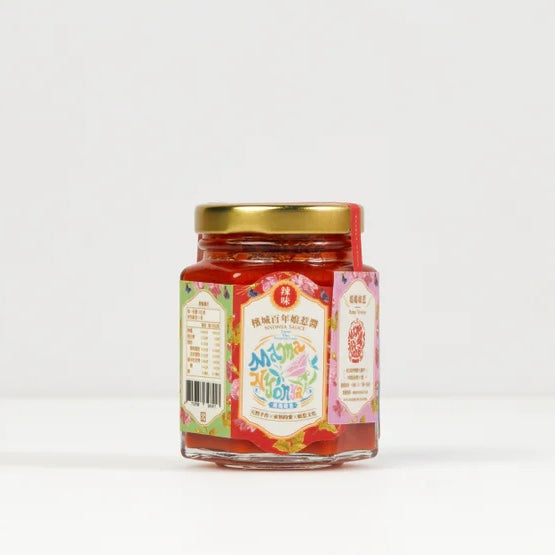 Yun Hai Mama Nyonya Garlic Chili Sauce
$10.00
NYC-based small business Yun Hai 雲海 offers a selection of premium ingredients for Chinese and Taiwanese cooking, sourcing directly from artisans, farms, and soy sauce breweries in Taiwan.
Mama Nyonya Garlic Chili Sauce originates from the Peranakan cooking traditions of Penang, Malaysia. It's produced by Ewe and Yishan of Mama Nyonya, a husband-and-wife team based in Central Taiwan. The recipe comes from Ewe's great-grandmother, who prepared it as a condiment for the family's daily use and encouraged the couple to produce it in Taiwan after sampling the garlic grown on Yishan's family farm.

The garlic used in the sauce is the key ingredient for a startlingly fresh flavor. Yishan's family grows a specific kind of hard neck garlic called He Mei that has smaller, spicier cloves than other varieties. As for the chili pepper mix, that's a family secret.

Sweet, tangy, mildly spicy, garlicky, fresh, and fragrant

Use anywhere you'd use Sriracha

3.88 oz. (110g)

Ingredients: garlic, chili, vinegar, sugar

Gluten free and vegan

Shelf stable for 1 year from printed manufacturing date

Keep refrigerated after opening
Only 3 left,check with customer service for availability.