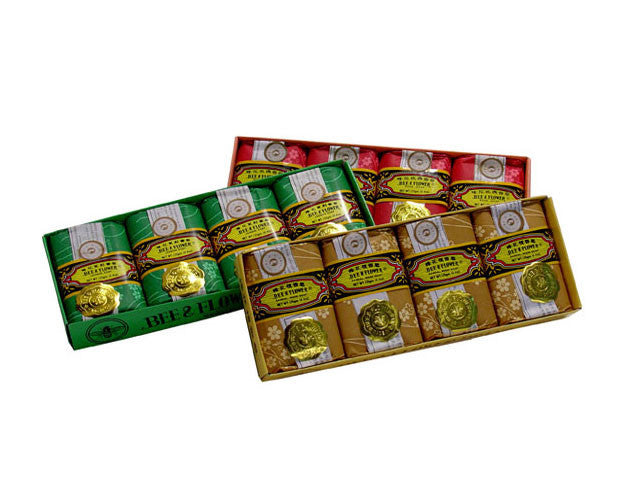 Bee & Flower Brand Soap (Large)
$7.00
Item: TS110/2
Our most popular item! Fragrant classic soaps available in:
Each bar of soap is 4.4 ounces. 
Available in pack of four or whole case of 36 pack x 4 bars
Mixed Case(Case of 12 packs each scent)
Due to size and weight restrictions, free shipping is not qualified to items with (**) notation. An extra shipping charge may be required on large quantities and case orders. The final shipping charge will be re-calculated and you will be notified.