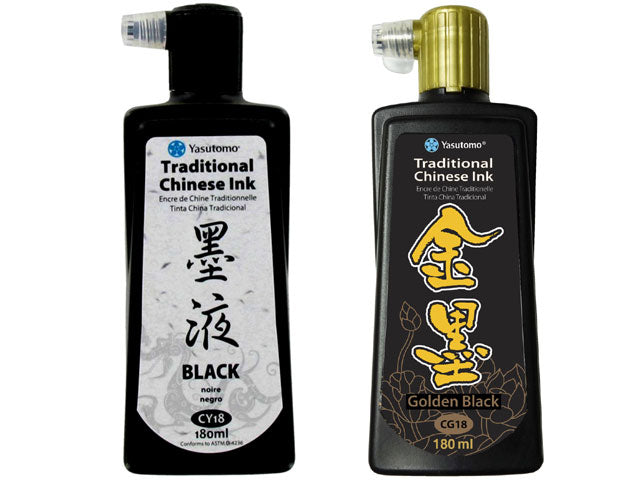 Yasutomo Calligraphy Ink
$8.50
Item: YI-CY/CG
Traditional Chinese Ink. - 6oz.
Available in 2 Colors:
Black Cap -  Traditional Black Ink, which can withstand wet mounting techniques.  Suitable for all ink work, painting, drawing and calligraphy.  Light-fast and permanent.
Gold Cap - Golden Black ink with golden powder suspension.  Black outlines the gold on white rice paper.  Gold effect is more subtle on other colors paper. Suitable for calligraphy and sumi-e printing.  Fade resistance.